Long-term report: Lots of miles expose the strengths and weaknesses of our Ford Focus
Our Focus has been put to the test on a number of long-distance trips.
It's been a busy 2022 with our long term Ford Focus, in fact, it's probably safe to say that it's the hardest-working car on our fleet. Over the last few weeks, it's visited a number of different places in the UK, including Liverpool, Southampton, Sunderland, Birmingham, London and mid-Wales.
Now over the years with a number of long-termers that the video team has run, there's always something that jumps out as being obviously negative or overly positive. However, the Focus, it's just one of those cars that goes about its business without any real issues or stand out characteristics.
Now we all know that one of the best qualities of Ford's popular family hatchback is its handling ability, but really it's not something I've taken much advantage of as most of the time the boot is either full of expensive filming equipment, or my pooch, and I don't think Marley nor the boss would appreciate me putting it to the test.
The other main things that stand out are that if I had picked the car from scratch, I'd have chosen the estate version for its greater practicality. On several occasions I've had a full boot and had to either fold the back seats down or stash kit on there too, which hasn't been ideal, especially when I've had pooch on board as well. On the whole though, the boot space is more than enough for the average Focus customer.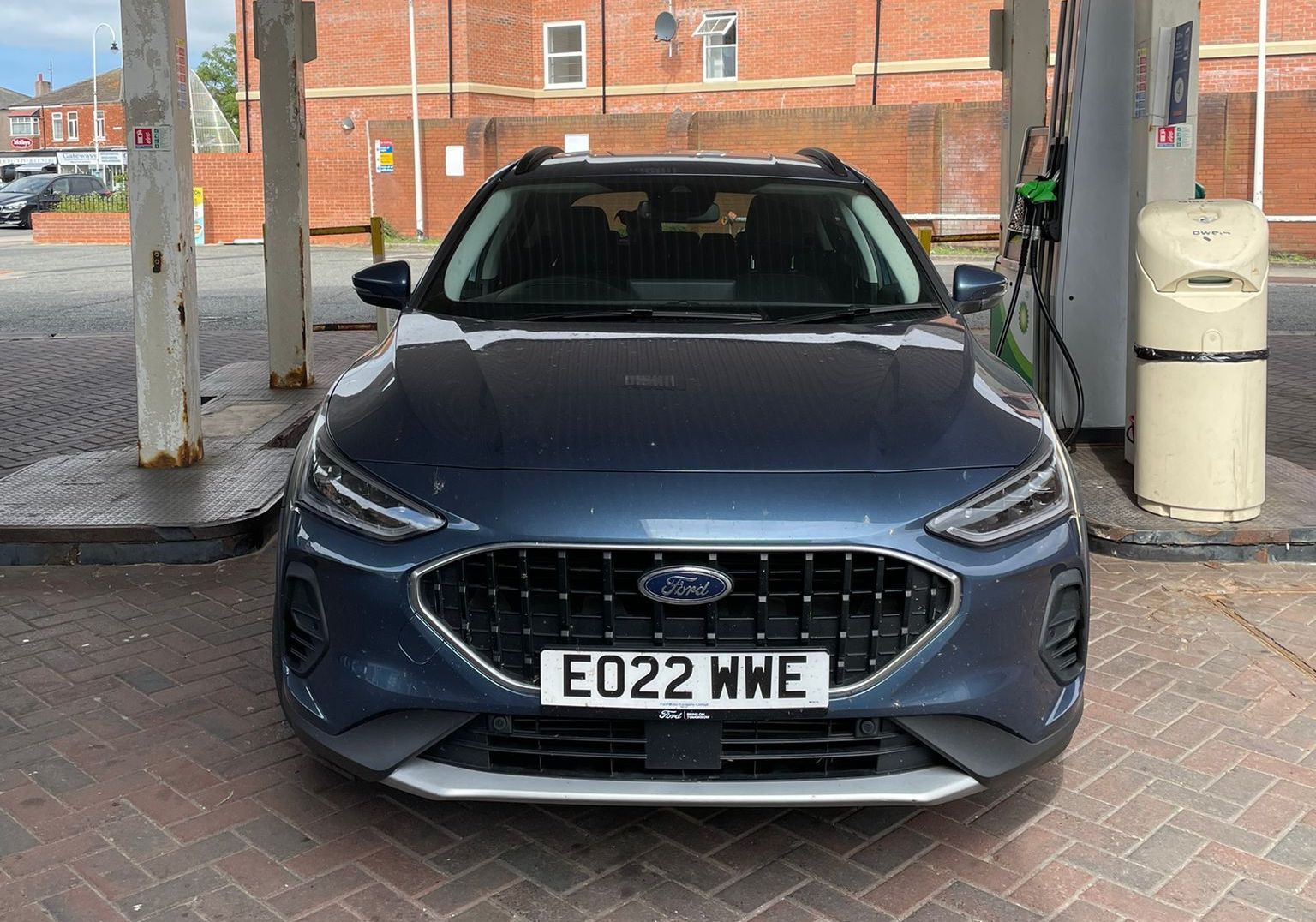 Then there's the manual gearbox. Now the last few long-termers we've run have been automatics, which, given the average amount of miles we do, has been a godsend, especially on motorways where you can comfortably cruise without having to drop gears when coming up to some slow traffic. Plus, I think I've reached that point in my life where an auto is definitely more my style.
Having said that though, the Focus has been more than up to the job of whatever's been thrown at it. Largely, the driving position is excellent and fully adjustable, and there are some neat touches like the heated seats and steering wheel which have really come into their own during a recent cold spell.
I have had a slight issue with one of the tyre sensors though. It was showing a low pressure warning on the digital display, so I went and topped it up, along with the other tyres, which then also proceeded to show low pressure warnings. I checked them regularly and they seemed to be fine, but the error messages would still flag up. One by one they're disappearing, but it's still showing an issue with the front, near-side, so I'll have to get that checked out.
There are quite a few other things that are really useful with the Focus too. I live on a relatively busy road, and quite often cars will park on the pavement next to my driveway which makes reversing out something of a gamble sometimes, especially when there are a couple of vans parked there. Thanks Mr.Transits. Normally I reverse onto my driveway to make pulling out a bit easier, but on the occasions where I have to reverse out, the cross traffic warning really makes life a bit easier. Also, the reversing camera is pin sharp and works beautifully, making not only backing onto my drive through some rather tight gate posts a lot easier, but it also helps with reverse parking.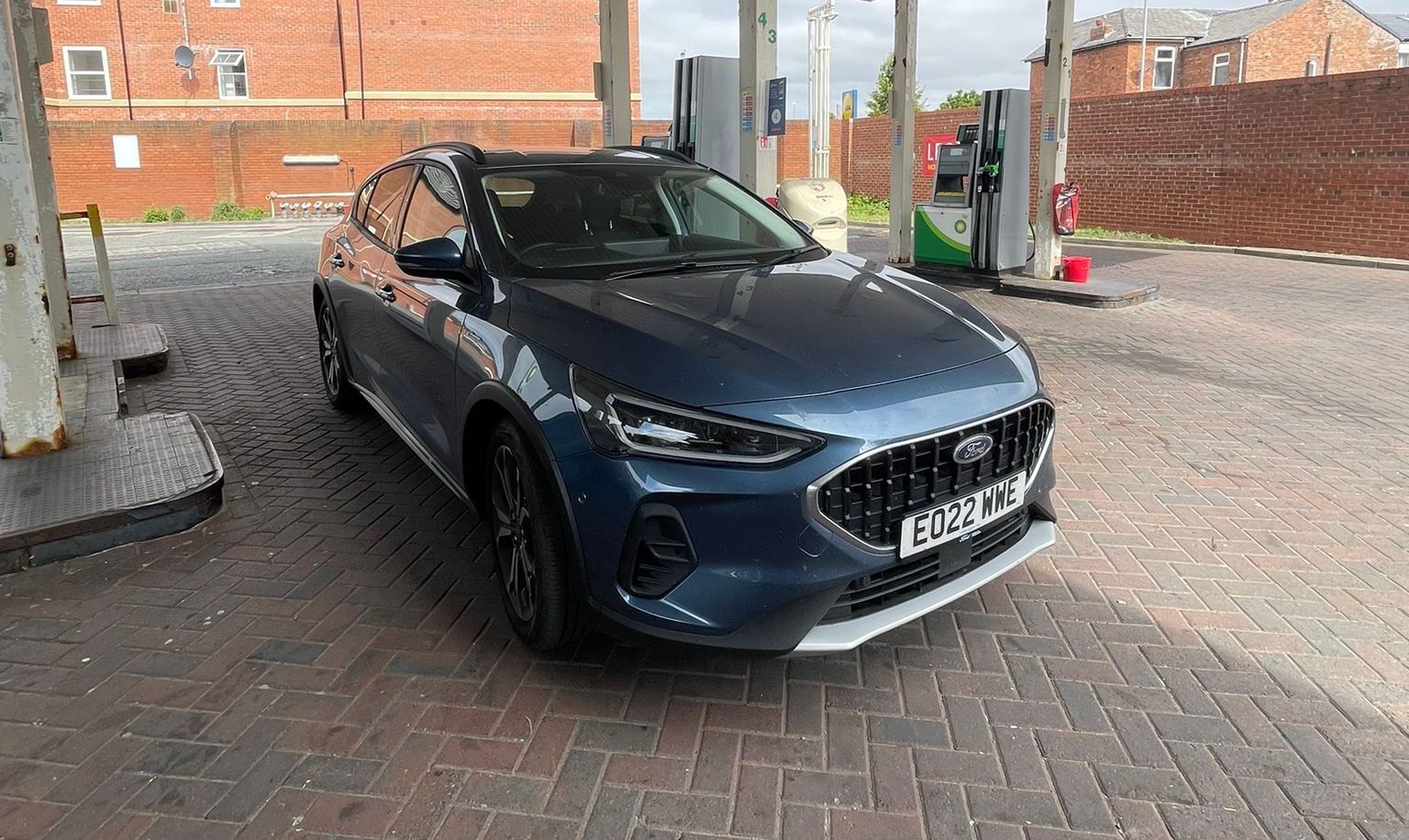 Other things that I've noticed so far. Well, I know I'm getting to that stage in my life when I'm impressed by door protectors, but they are very clever. The Focus has a protective piece of plastic that appears when the door opens and disappears when it's shut. It's a simple yet ingenious design that means you're less likely to cause any unwanted dings on your door edges. Obviously it's not as great for the car parked next to you if that's what you open it into, but at least your door will be damage free.
I have been a little bit frustrated with some of the driver safety aids, which seem to be a bit intrusive or paranoid. The forward collision system has screamed at me a few times when the car ahead is slowing to turn off, despite there being plenty of space and time for me to not warrant braking. Also the lane departure warning system is also a bit frustrating, but to be fair, I'm not a huge fan of these in any car. Fortunately though, you don't have to sift into the car's infotainment screen to switch it off. It's something that can be done quickly and easily via a shortcut button.
What's next for the Focus? Well, more motorway miles are planned, with journeys up and down the country as well as some filming, with the Focus itself even starring in an upcoming video.