What is it?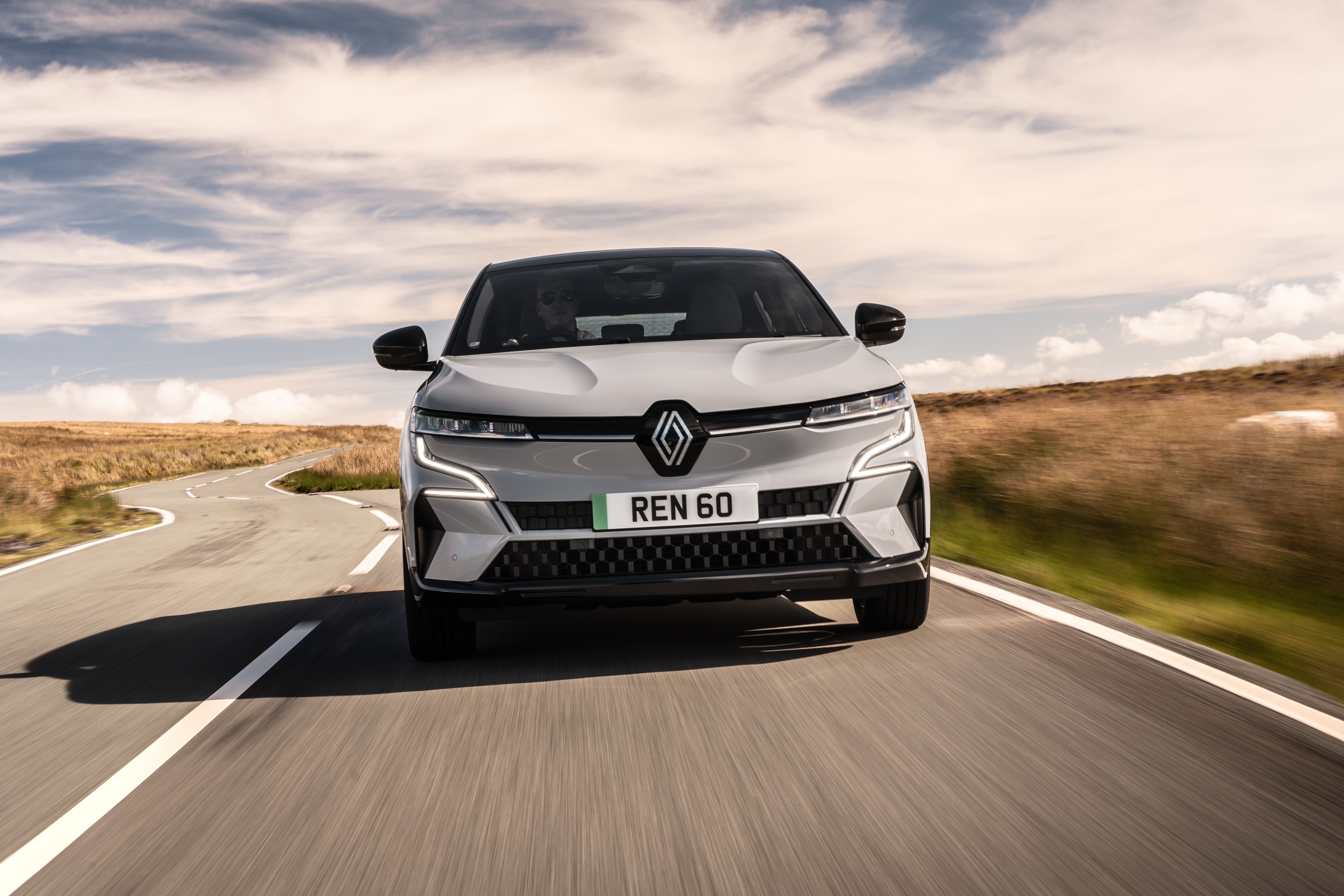 How do you go about turning one of the most famous nameplates in the hatchback business electric? It's a task which has befallen Renault and its ever-popular Megane which, in the constant push for electrification, has now been equipped with a battery and an electric motor so that it can keep up with the EV age.
But this is far from being an EV adapted from an existing petrol or diesel car, oh no. This is a fresh platform which should, in theory, help the snappily-named Megane E-Tech Electric to stand up proud in what is becoming a very competitive segment.
What's new?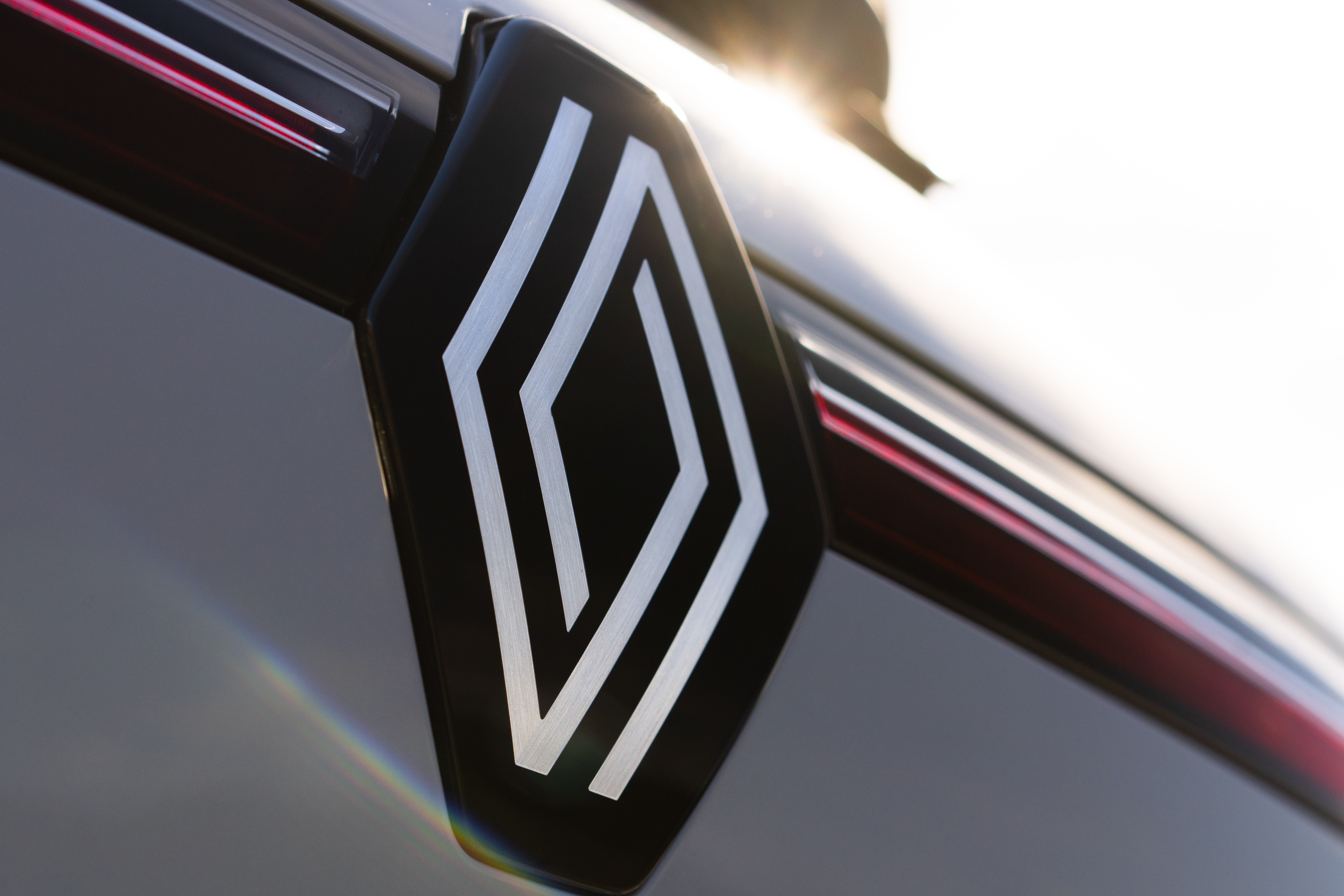 As we've touched upon, the Megane E-Tech Electric uses a box-fresh electric car platform – called CMF-EV – which has been created with the wider Renault-Nissan-Mitsubishi Alliance. The economies of scale mean that it's somewhat cheaper to manufacture, but that also means you'll find it underneath other cars from the group including the new Nissan Ariya.
The new platform specialises in creating plenty of interior space through the clever fitment of the batteries. As a result, you get a little extra head- and legroom than you may get in an equivalent petrol or diesel model.
What's under the bonnet?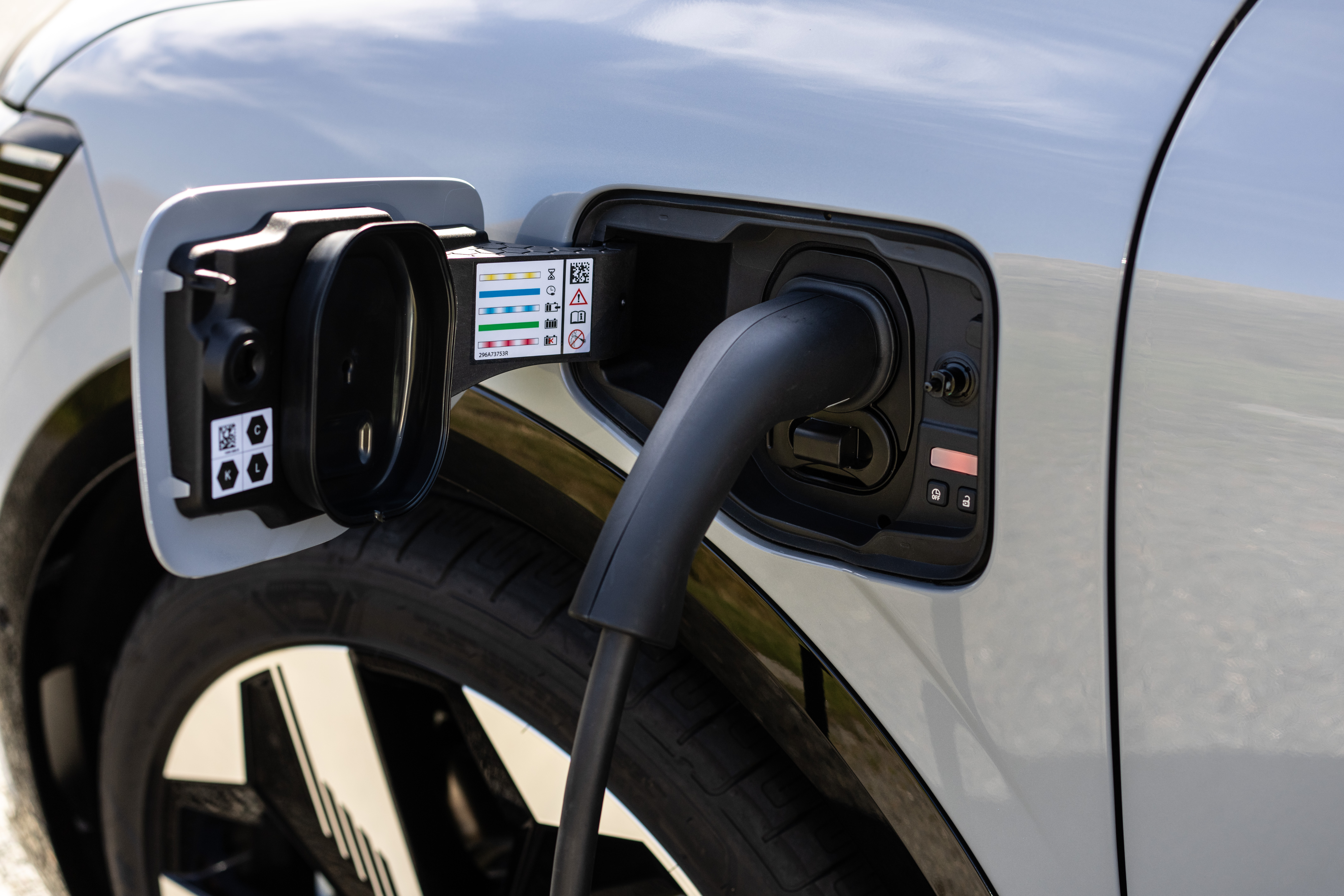 The Megane E-Tech makes use of a 215bhp electric motor which sends power to the car's front wheels only. Unlike other EVs, there's no all-wheel-drive version with a secondary motor at the rear axle for now, though there's a chance this could be introduced further down the line. Thanks to a 60kWh battery, the Megane E-Tech has a WLTP-tested range of up to 280 miles, while a charge speed of up to 130kW means that 186 miles of range can be added in 30 minutes in optimal conditions.
In terms of performance, the Megane E-Tech will manage the 0-60mph sprint in 7.3 seconds and it'll carry on to a top speed of 99mph, both of which are pretty much bang-on against competitor times.
What's it like to drive?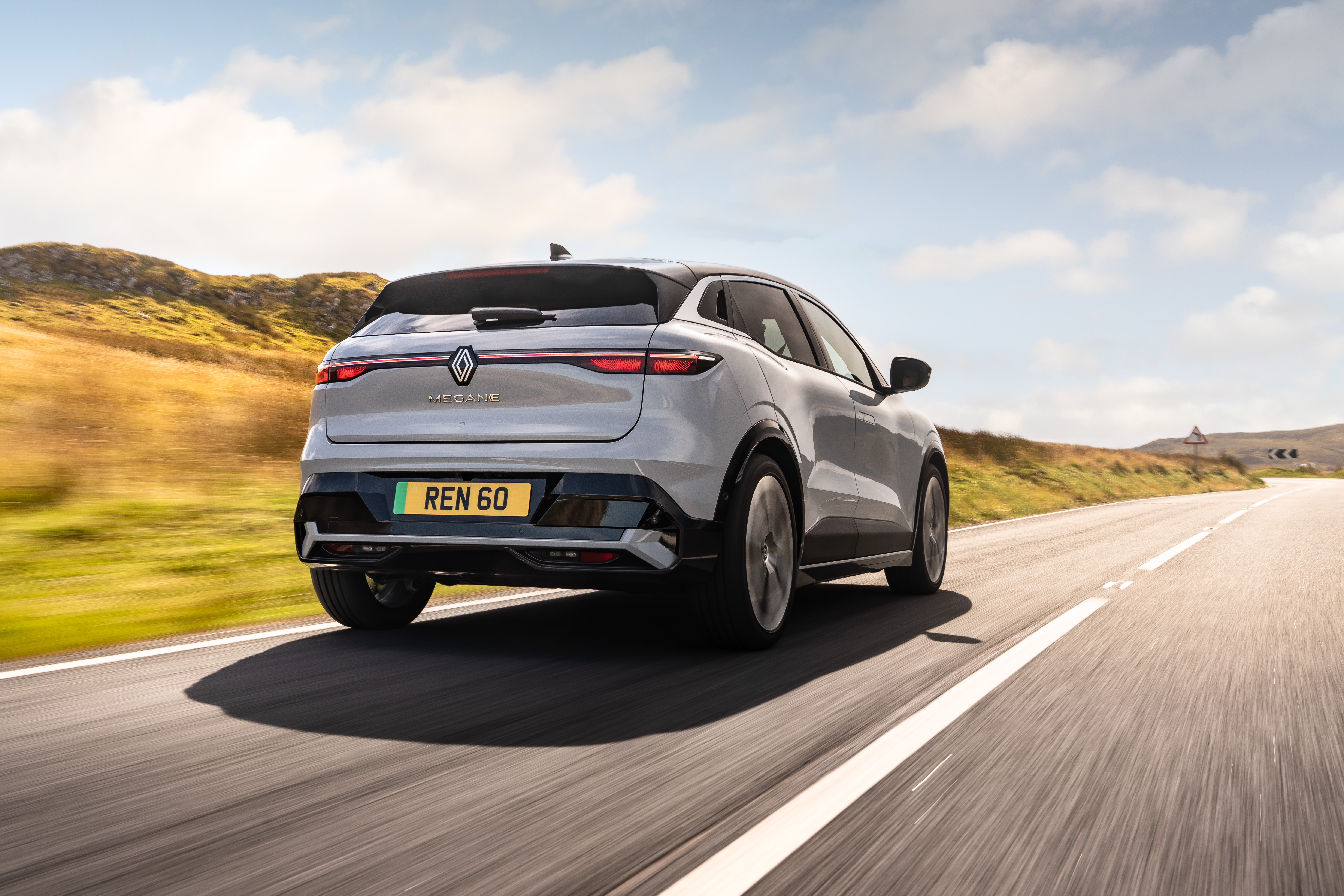 The Megane E-Tech sits on the lighter end of the EV spectrum – the battery itself is impressively thin and weighs just 395kg – and a lot of this filters into the way it drives. It feels noticeably lighter and more direct to pilot than many of its key rivals, with good agility through the bends and decent levels of composure. As with most electric cars there's a slight sharpness to the way it rides, but it's not too troublesome.
We did find that during the wintery conditions we were driving in that all 300Nm of torque being sent through the front wheels did cause the tyres to scrabble under hard acceleration, but be a little more careful and you can quickly dial this out.
How does it look?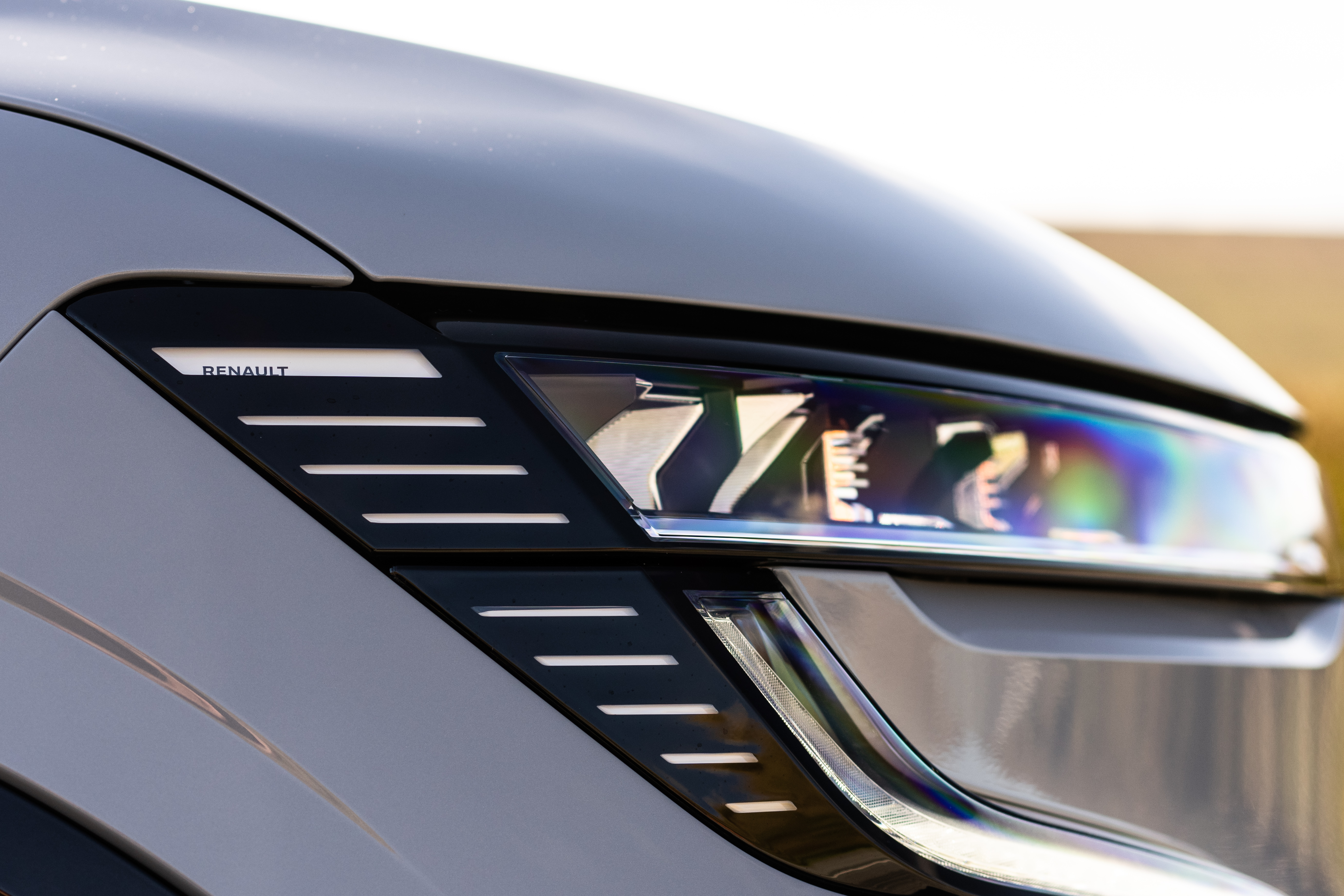 To our eyes, the Megane E-Tech isn't a bad-looking car in the slightest. The Megane has always been something of a trendsetter in the design department – the angular model of the early 2000s springs immediately to mind – and this battery-powered version appears to continue this theme. It's a larger car in the metal than it appears in pictures, too, while it sits a lot higher up on the road than you might expect too.
As is the current flavour of the month with EVs, the Megane gains eye-catching LED lights at both front and rear for that all-important 'futuristic' feel.
What's it like inside?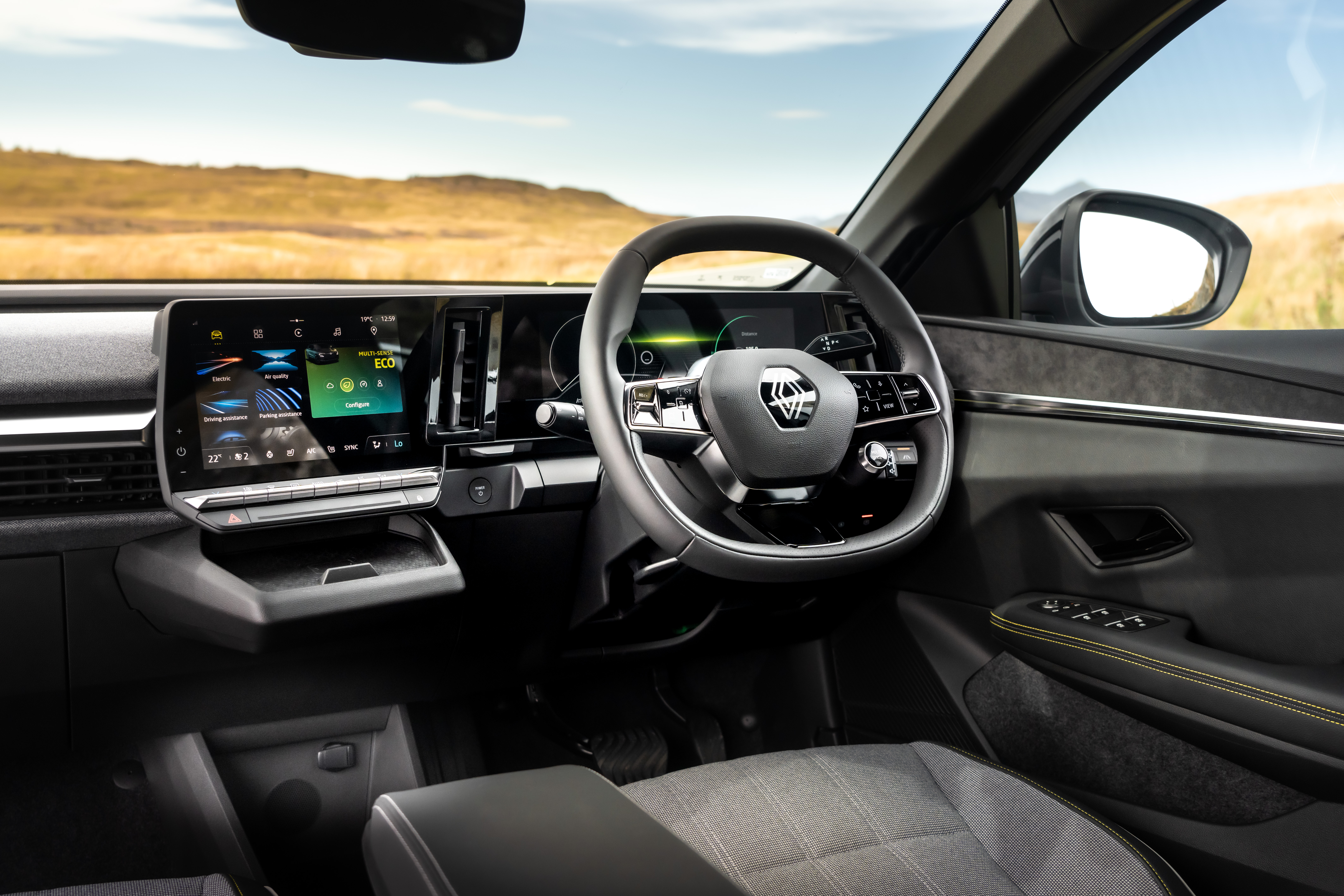 As we've already touched upon, the Megane's new platform has been designed to offer as much interior space as possible. So that does mean you get a nice flat floor in the rear – there's no transmission tunnel, after all – but in other areas it's not quite as successful. Knee room will be tight for taller passengers and, if the driver prefers to sit lower down, there's not an awful lot of space for their feet, either. Headroom, it must be said, is acceptable.
Open up the boot and you'll find yourself welcomed by a 440-litre load area, albeit one accessed via a very high load lip which may make loading larger or heavier items inside a bit of a chore. There's some under-boot floor space for storing the cables too, but as we said when we first drove the car in Spain in February 2022, this configuration will prove to be a pain if you've fully loaded the boot and then need to get the cables out.
What's the spec like?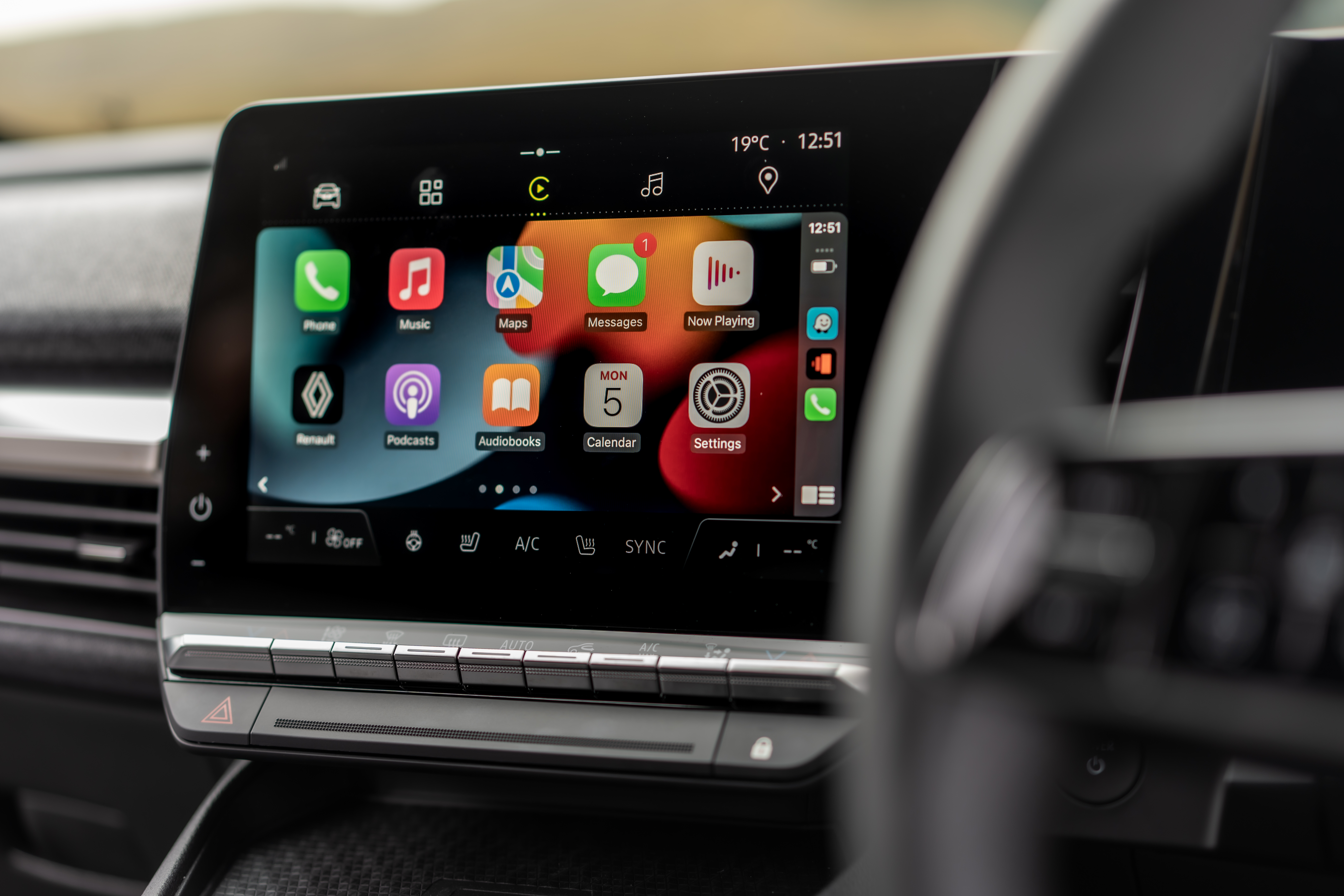 Prices for the Megane E-Tech kick off from £36,995 and it's available in one of three trim levels – Equilibre, Techno or Launch Edition. There's no difference in powertrain, simply standard equipment. Our test car came in the middle specification – Techno – and for its £39,445 price tag brought 20-inch alloy wheels, grey upholstery crafted from recycled materials and heated front seats. You get a heated steering wheel, too.
Also included is Renault's new wraparound screen setup, with a nine-inch display controlling the navigation and media sitting alongside a 12.3-inch driver information cluster. It's impressive to look at and relatively intuitive to use, too. We still have issues with the stalk setup behind the wheel, mind you. The column-mounted gear selector is too close to the wipers, for example, and this configuration can prove to be a real pain when you're in a hurry to get going.
Verdict
The Megane E-Tech brings a little extra flair that we've been missing from the EV segment. It's involving to drive and has a decent enough range, too, yet it has more than enough performance on tap for everyday driving. You do need to watch out for that wheelspin in the wet, mind you.
But tyre slip aside, this is an EV that definitely lives up to the name that it has been graced with. It's a Megane for the modern age, and a very interesting one at that.