December has been a busy month for the Mazda. Things started, unsurprisingly for the time of year, with a Christmas party. Not for me, you understand, but the CX-5 itself.
Mazda won big earlier this month at the Used Car Awards – a ceremony hosted by none other than Mike Brewer. The CX-5 managed to scoop both Used Mid-Sized Car of the Year, and Overall Car of the Year trophies – not bad going!
Our particular car ended up being the star: parked proudly outside the venue entrance on the night, and taken for a spin by Mr Wheeler Dealer himself, soon to be revealed in video form.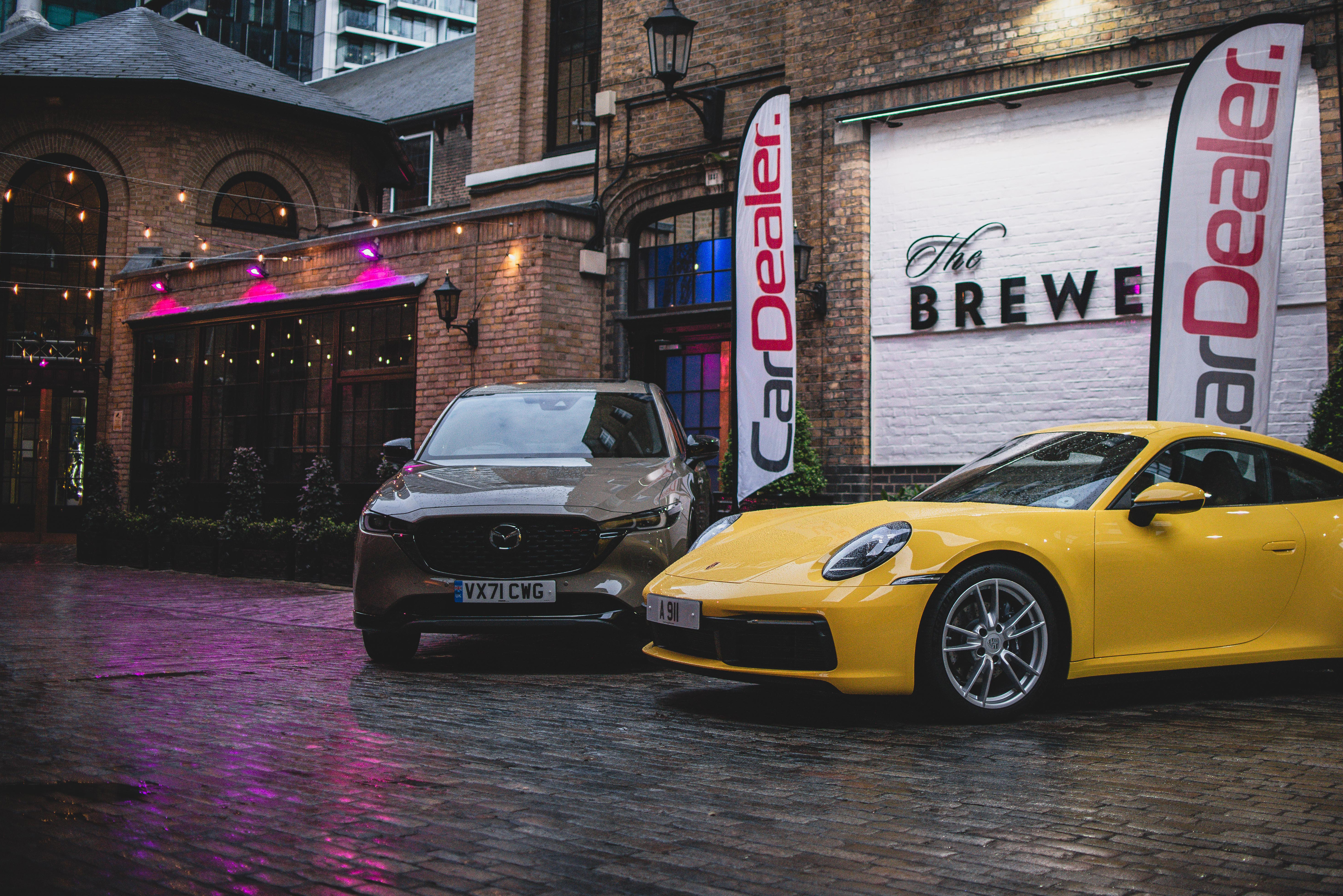 This, of course, meant a fair bit of gallivanting around the country: firstly to our filming location in Warwickshire, then into London's beating heart for the event itself. As ever, the CX-5 excelled itself – in fact, I actually think it's getting more comfortable as the miles pile on.
I will say though – for about the 90th time – that an automatic gearbox would suit the CX-5 just a little better. The manual of our car is far from unpleasant to use – in fact it's far better than the equivalent gearbox in any rivals I could mention – but, combined with the lower-powered 2.0-litre petrol, it simply doesn't add anything to the driving experience.
The CX-5 is primarily a family car, let's not forget, and regular family journeys tend to involve the kind of horrible urban traffic that a nice lazy automatic would take the edge off. Right, that's my monthly rant about manual gearboxes done, let's move on.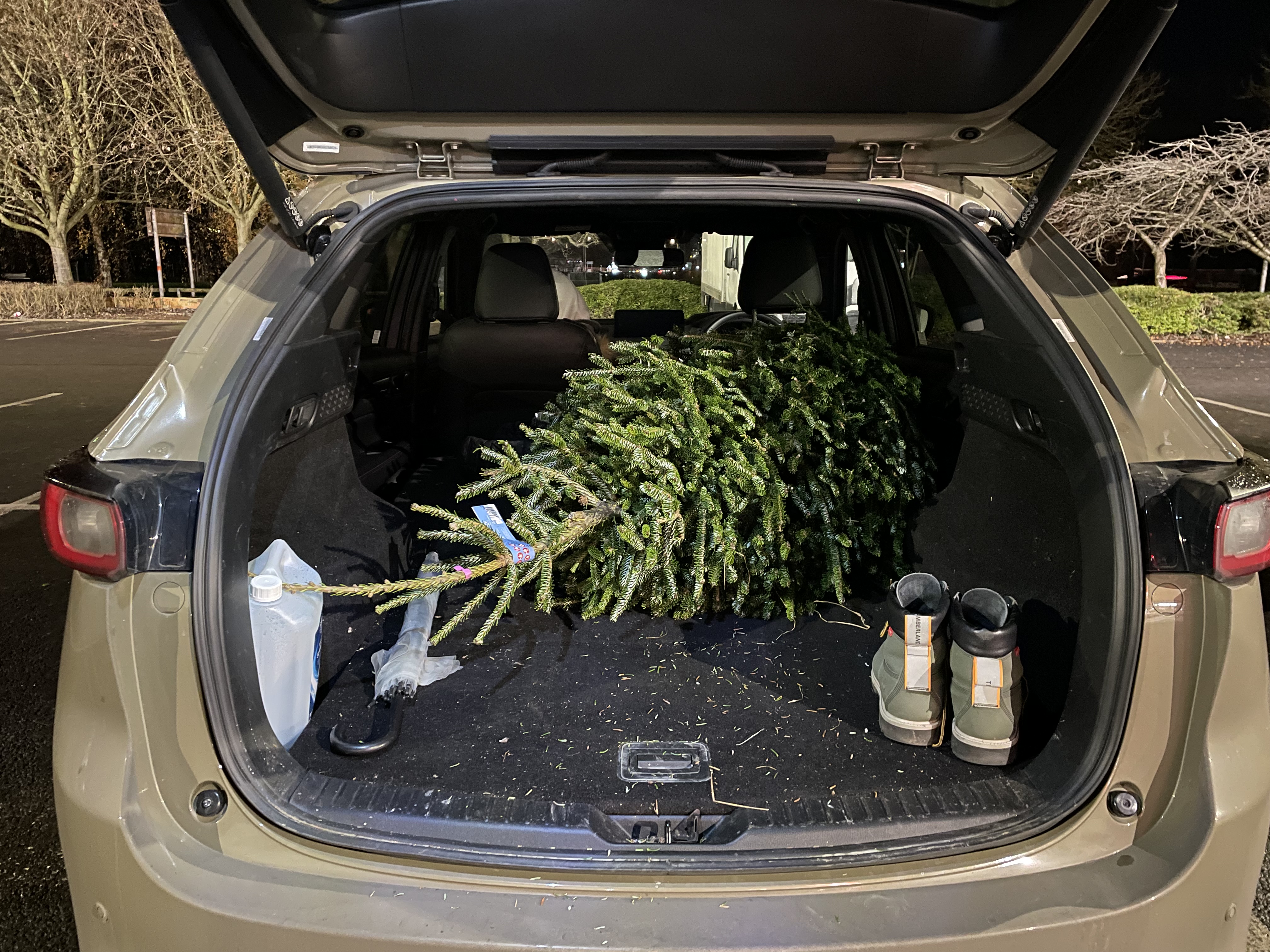 On a more positive note, the Mazda's impressive load space has been well used again this month – first for that December cliche of collecting a Christmas tree, and in this case quite a heftily sized one at that. Then a few days ago, it was loaded up with all the trimmings – literally – required for Christmas when your extended family is as large as mine is.
Aside from parties and trees, December also tends to bring – eventually – some rather cold weather. Having lived with the electric MX-30 and its preheat-from-an-app functions, I'll admit I wasn't exactly looking forward to winter with a petrol car again. But in reality, our CX-5 is quite a worthy set of wheels in cold weather.
Cars from 'Sport' trim level upwards get heated seats and steering wheel – the latter of which I'm a particular fan of – and while it can't heat its cabin up as quickly as an EV can, it's not too lethargic when it comes to getting up to temperature.
Our CX-5 is front-wheel-drive only, of course, so any thoughts of frolicking about in the snow could be put to bed very quickly – though I will say that I've not been wanting for grip on any normal road surfaces as yet.
There are a couple of peculiarities that have emerged in the sub-zero temperatures, though. Firstly, whether it's the car or my supermarket screenwash that's to blame I'm not sure, but the washer jets have a habit of freezing up. I'm not talking first thing on a frosty morning either – but after an hour or so of driving in the cold.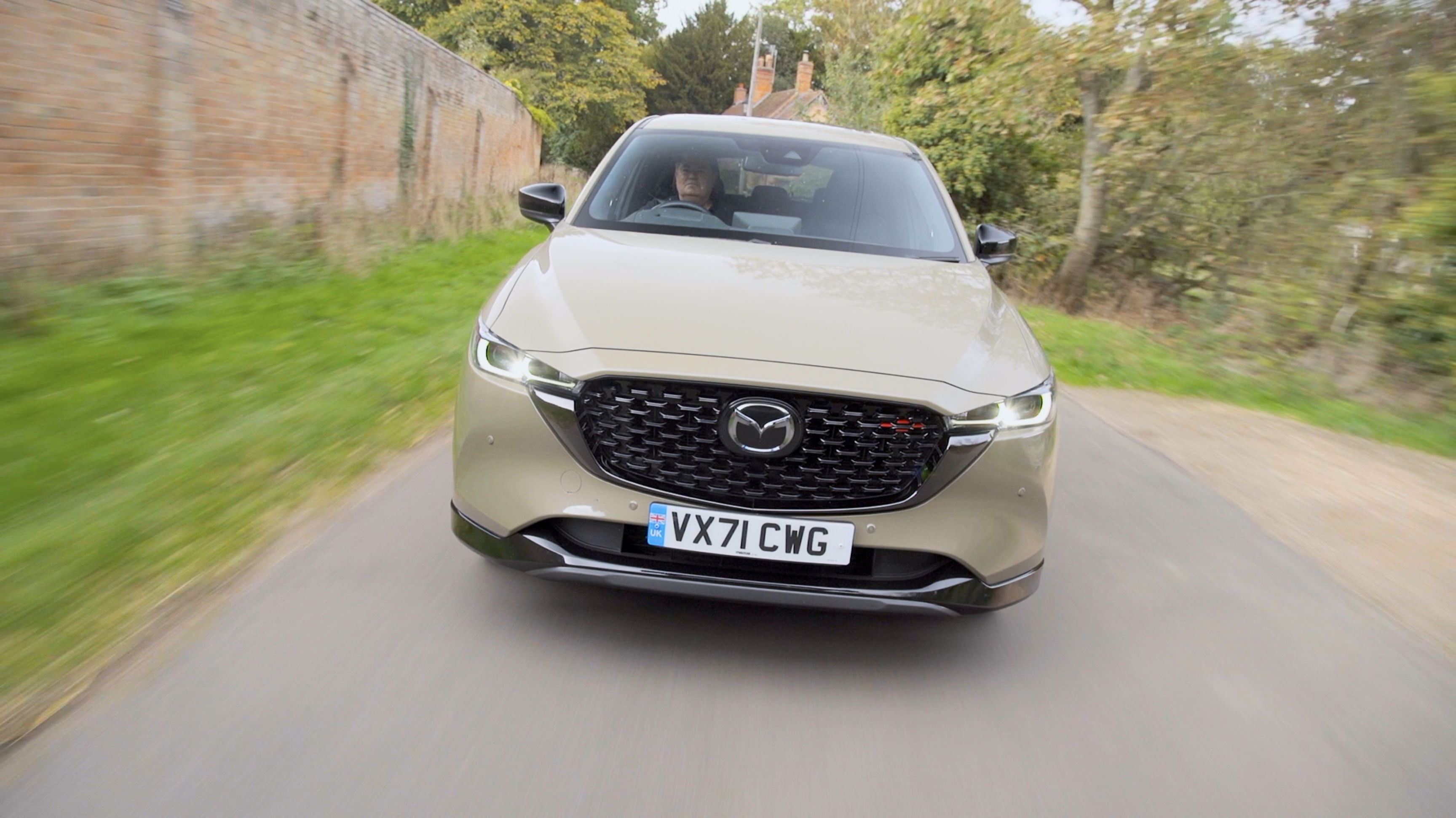 Secondly, lovely as the CX-5's posh adaptive headlights are, there's no washer nozzles to keep them clean. Back in the days of (horribly energy inefficient) Xenon headlights, a set of jets to keep them clean was kind of a given – presumably because without them, any dirt or dead flies would get permanently baked on to the lens from the heat.
Our LED-lit Mazda might not suffer from such maladies, but with no way of giving them a spritz every now and again, on the salt-covered roads of the UK you quickly find your lights have turned into a dim blur behind half an inch of grime. As such, I've had to adopt a new ritual of rigorously wiping brown gunk off them before I set off anywhere. There are things I'd rather be doing, put it that way.
Then again, I suppose if, after nine months with the CX-5, the worst I have to say is 'I wish its headlights didn't get so dirty', we can chalk that up as a bit of a win for Mazda.