Automotive lighting technology has come on in leaps and bounds over the past 20 years. The lamps on my 2000 SLK are equivalent to driving with candles, while the xenons fitted to my 2002 911 are no better than most modern normal bulbs.
Most cars that we test come with excellent lighting, many with one of my favourite new pieces of technology: adaptive full beam. So I didn't expect to find the Edge's headlights so poor. With the clocks going back and my daily commute taking me through the darkness of the New Forest and all its wild ponies, good headlights are important and, well, the Edge's just don't cut it.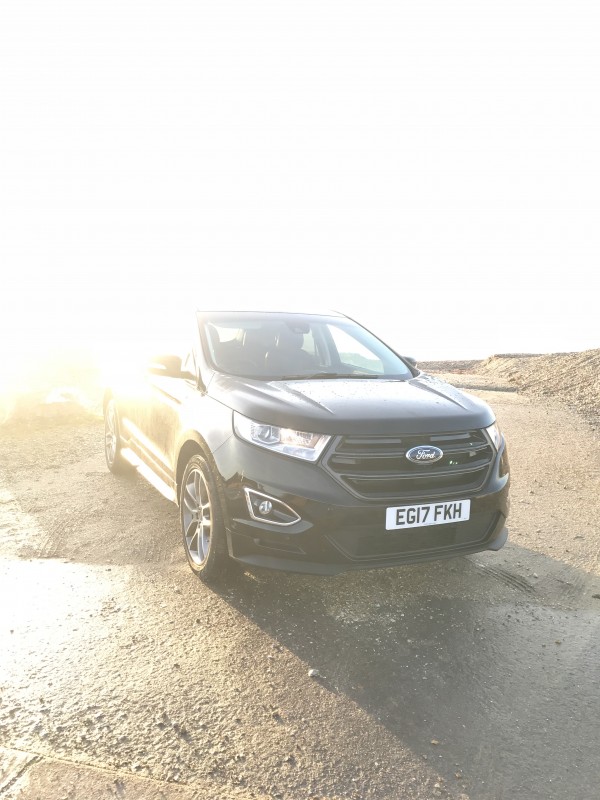 I'm shocked at just what a poor reach they have. It's not like Ford has a reputation for this, either – our long-term Focus ST had great beams and the headlamps on my partner's Mondeo are superb. I wonder if it's because it's made in the USA. Do Americans not need to see where they're going? If I'd been speccing the car again, I'd have gone for the adaptive LED headlights. At £1,075 they're not cheap, but living in the country I think they're a must.
My other gripe (sorry Ford, I do love you really) is with the Sync in-car communications and entertainment system. Whenever my iPhone is connected to the car it turns its ringer up to maximum, which is a constant shock when I get out of the car, and the phone later alerts me to a text message at full blast.
On a more positive note, the Edge gets plenty of very admiring looks – I recently had one of London's finest binmen make me wind down the window on a sub-zero morning to ask if it really was a Ford! – and it blends in when needed, even if it is big – a lot bigger than you realise. That means it's relaxing and comfy to drive, though, if a little thirsty. We're struggling to get anywhere near the claimed 47.9 mpg. But there's no doubt that the Edge is a big, bold statement of a car that commands the road.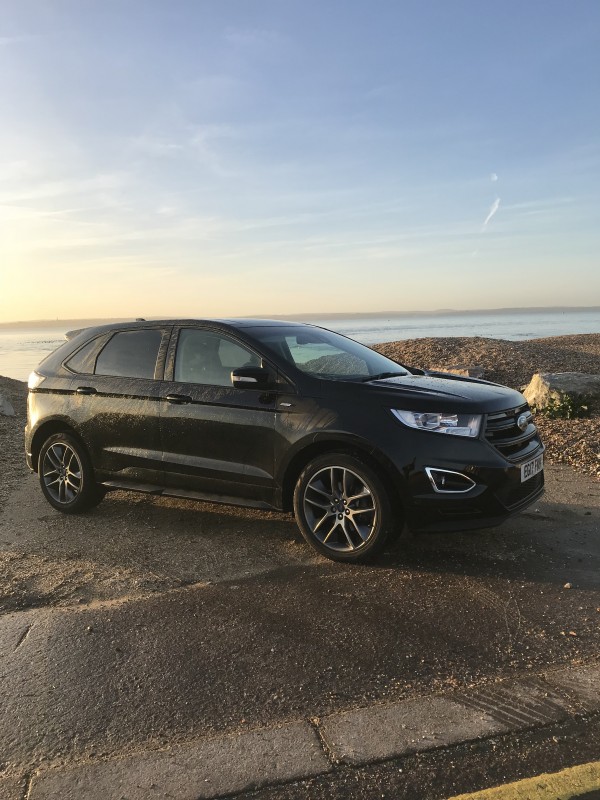 However, for such a big car it's surprisingly short on height. I find myself putting the driver's seat to the lowest setting but still brushing my head on the roof lining unless I sit tilted to one side like a low-rent gangster. That said, the drive is great. The Edge eats up motorway miles in comfort and is nimble enough to cope around town, as it proved on a recent trip to the lovely town of Warwick.
The historic streets are narrow and awkward but the Edge dealt with the tight turns and winding roads without the wallowing you often get in a big SUV. Again, though, the size of the Edge is where it comes unstuck – parking is a challenge in a car of this size at the best of time, but in in anything less than a generously proportioned space it borders on impossible.
In summary, despite the above niggles I like the Edge a lot and would strongly suggest that you should test-drive one before you end up buying one of the alternatives from the likes of Audi or Mercedes!
HIGHLIGHT OF THE MONTH: The heated front screen is a blessing when it starts to get cold.
MODEL: Ford Edge ST-Line. 2.0 TDCI AWD Powershift Auto
PRICE: £42,790
ENGINE: 2.0 TDCi
POWER (bhp): 210
TORQUE (Nm): 450
MAX SPEED: 131
0-60MPH: 9.4 seconds
MPG (COMBINED): 47.9
EMISSIONS (g/km): 152
MILEAGE (TO DATE): 8,990