Here in the UK, we've been dealing with some very chilly temperatures recently. Ice and snow have caused havoc to much of the country's roads, with many drivers experiencing delays or even becoming stranded entirely because of poor conditions.
Skoda have had a great reputation for their ability to travel in the snow, too. The famous Yeti, for example, was an unsung hero of the four-wheel-drive world while even cars like the current Kodiaq and its fully 4×4 system can be pretty impressive over poor terrain. But to put this to the test – and to see how Skoda vehicles could deal with freezing temperatures – we headed to a frozen lake in Sweden to find out.
Traction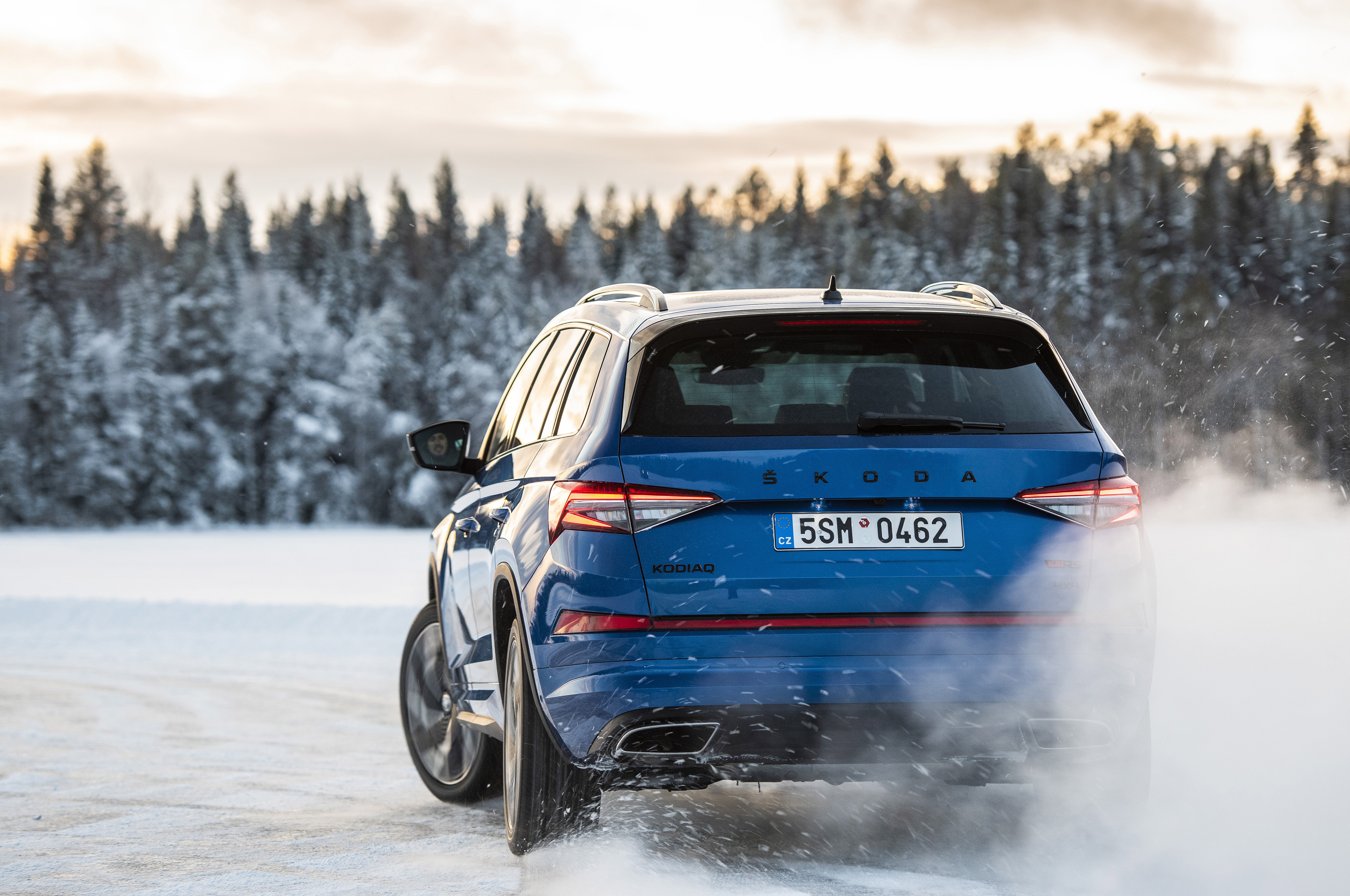 >
One of the remarkable things about trying these cars on the ice is the traction you get. All of the models we're driving are equipped with Skoda's four-wheel-drive system and, when used in collaboration with studded winter tyres, the effect is close to driving on dry, warm tarmac. Of course, there's a slight shimmy as you move along, but you can accelerate and brake in a remarkably competent fashion.
It really hammers home the importance of proper winter tyres, too. These are cars that can be bought in the UK, after all, and it's the fitment of winter-specific rubber which means that they're far more capable in the snow and ice than you might think.
Cornering
>
We've been set two challenging courses to fully test out just what these Skodas can do. The first is a short and technical loop, while the second is a wider, quicker and more sideways-inducing section.
The short and sharp loop begins with quite a snowy surface, but it quickly starts to become a little more slushy and slippery. The area of Sweden we're in is currently dealing with above-average temperatures – around minus one degree – and that means the snow doesn't hang around for long. It's a little disconcerting to be driving an Octavia through puddles on a frozen lake – but that doesn't stop us from thinking of what could happen the car's nose were to dive through the crust.
Drifting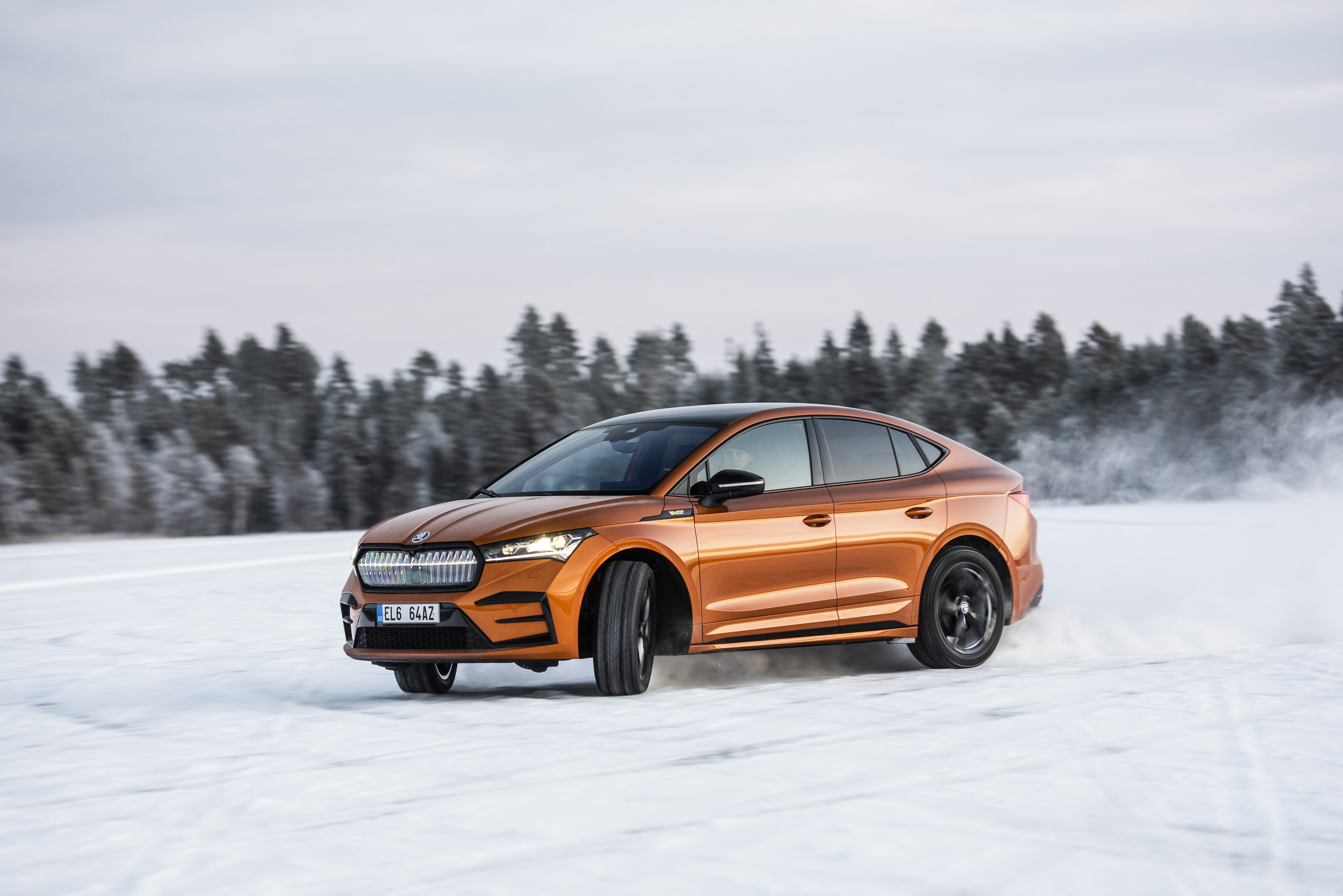 >
With the systems on, all the Skoda models we're looking at – from Superb right the way through to seven-seater Kodiaq – deliver predictably secure handling. If there's even a hint of oversteer – when the rear of the car begins to step out – the systems will automatically kill the power in an attempt to bring the car back into line.
But switch the systems off and there's a whole heap of fun to be had. Of course, even with the systems off, there's still a 'background' safety net, but it allows you to fully push the car and see how far it'll drift. We found the Kodiaq to be one of the best, simply because of its larger size which allows you to 'pendulum' around corners. The Octavia vRS, meanwhile, is a little easier to drive smoothly as a result of its lighter weight and petrol engine, which is more responsive than the diesels.
Electric handling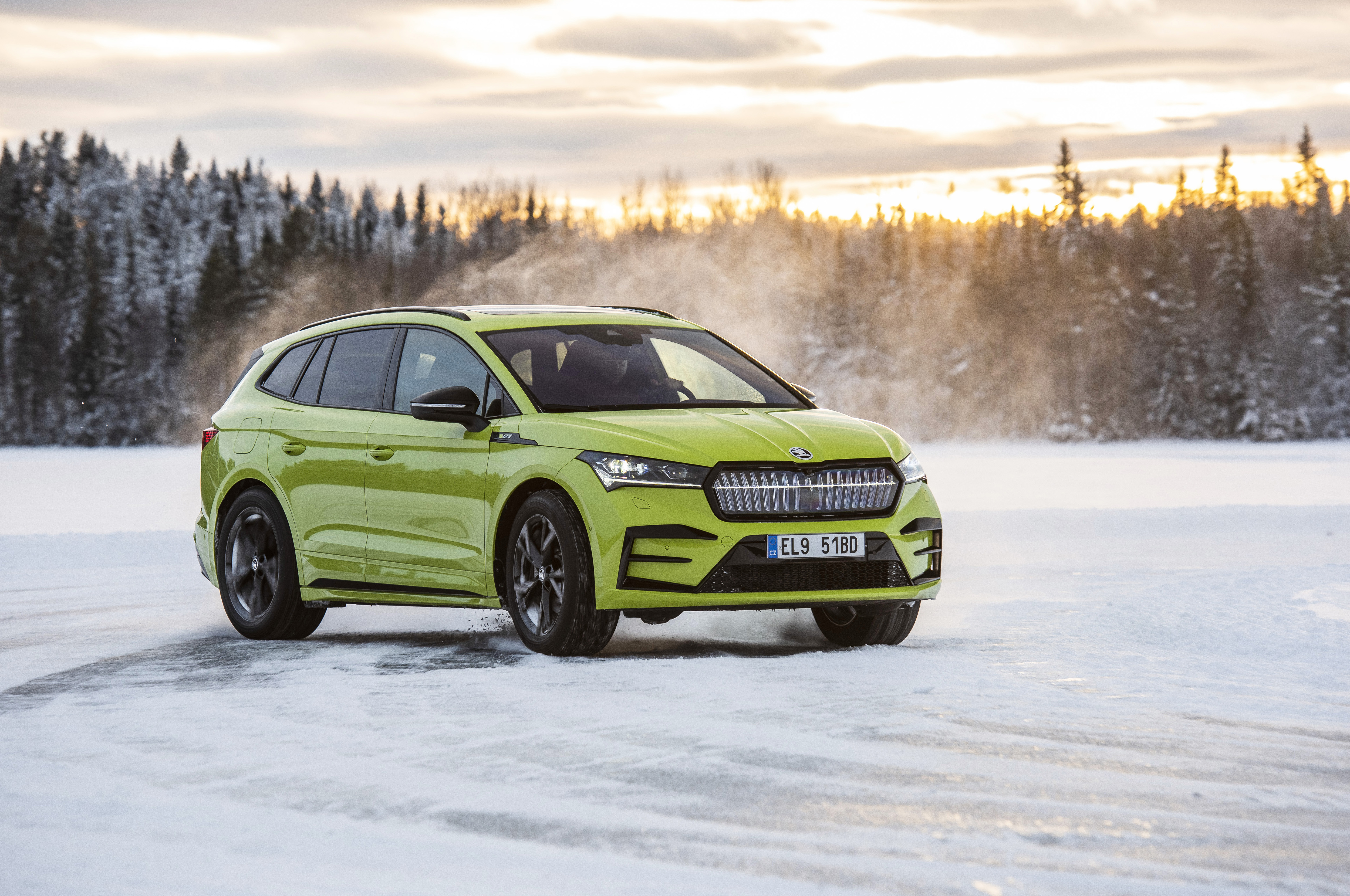 >
It's not often that you go sliding in an electric car. After all, battery-powered cars aren't famously efficient in cold weather, but countries like Sweden are well ahead of the curve in terms of electric car ownership. So it seems only natural that we'd be testing Skoda's electric Enyaq iV out in the frozen conditions too.
The odd thing is that the Enyaq drifts remarkably well. The only odd thing about the whole process is the lack of any engine noise that you can use to gauge how quickly the wheels are turning. When you're drifting a petrol or diesel car, the engine's revs can be used to inform you how much power you're applying, which in turn dictates the car's direction. In an electric car, there's none of that – you simply mash the throttle, the car drifts and from then on it's a bit of guesswork. It's still huge fun, of course.