Few brands have tickled the heartstrings of petrolheads as much as Renault. Although millions crave the exotic appeal of a Ferrari, the reality is we can't all be millionaires. Yet the French brand has proven time and time again that performance, dynamism and sheer fun doesn't have to cost the earth.
Its line of Renaultsport Meganes is arguably the most acclaimed range of hot hatchbacks in history, while even its smaller offerings often became legendary. Exploits in rallying, touring cars and sports cars even add a level of motorsport nous to proceedings – and who could forget the Renault F1 team?
Sit tight as we round up eight of our favourite fast Renaults of all time…
Renault Clio V6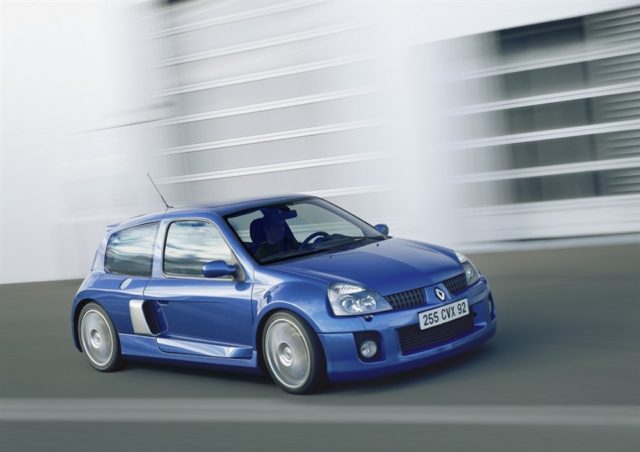 The idea behind the Clio V6 is a simple one. Take a large, extremely powerful engine and place it in a widened yet light bodyshell. Those factors are a recipe for arguably one of the wildest hot hatches of all time. Though the sprint to 60mph in just over six seconds may seem pretty mundane today, when it arrived on the scene in the early 2000s it was close to other-wordly.
The widebody is instantly recognisable, and though it was hopelessly impractical without any rear seats, it delivered one of the most exciting, engaging drives of all time. In short, everything you want from a properly mad hot hatch.
Renault Alpine GTA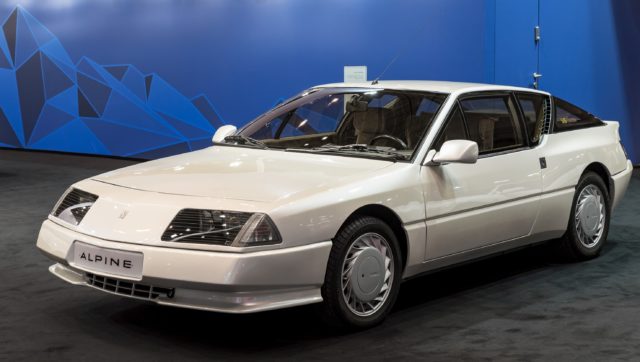 The GTA (later known as the A610) is one of the best-known products from the Renault-owned sports car brand Alpine. Even without knowing that production started in 1984, you'd be able to tell – this baby is pure 80s, created with dramatic wedge shapes and sharp edges. We think it looks absolutely mega.
The Alpine's rear-mounted V6 and super-lightweight and aerodynamic body gave it remarkable performance for the time. This truly was a Porsche-beater, and with all the weight at the rear the handling was interesting, to say the least. Sadly, the idea of a Renault supercar – even one badged as an Alpine – proved too much of a stretch, and the car was never as big of a success as it deserved to be.
Renault Espace F1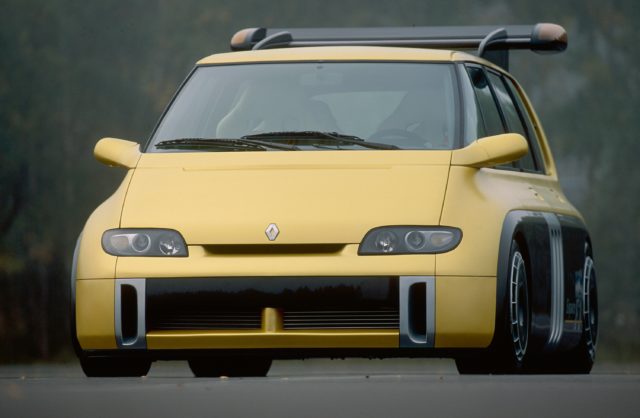 Take one super-practical MPV, add in the drivetrain from a bona fide F1 car and you've got yourself a Renault Espace F1.
It was built by Renault-owned Matra in 1995 to celebrate the Espace's 10th birthday, although it actually shares very little with the standard car. It sits on a bespoke carbon-fibre chassis, housing the engine in the middle – sadly meaning this vast people carrier became merely a two-seater.
Given the provenance of the engine though, that wasn't necessarily a bad thing. It was, in fact, a 789bhp V10, as used in the 1993 Williams-Renault FW15C Formula 1 car.
The Espace F1 had performance figures that would shame most supercars even today. Reaching 60mph was dealt with in well under three seconds, and the top speed of this aerodynamically challenged brick was 194mph. It could stop as well as it went, too, thanks to carbon-ceramic brake discs.
Renault Clio RS16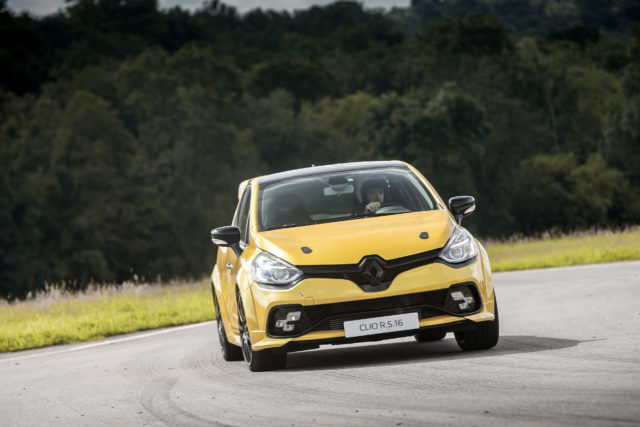 Back in 2016, Renault Sport decided to gift itself a 40th birthday present — the Clio RS16.
At the time, it was set to become Renault's fastest road car to date. It packed an engine from the Megane 275 Trophy-R, meaning 271bhp, but in the much lighter Clio chassis. The result was a 5.5 second 0-60mph time, with an estimated top speed in excess of 150mph.
In fact, it pretty much was just a Megane stuffed into a Clio — also carrying over the gearbox and limited slip differential.
Sadly, it proved to be just a one-off concept. Talks of production were rife, but the French firm decided not to pursue it — instead focusing on bringing the new Alpine A110 to life. Not the worst trade-off, at least…
Renault Megane Trophy R26.R

The Trophy R26.R was a wild, hardened and track-focused version of the regular Megane, the likes of which the motoring world had never seen before. When it first appeared back in 2008, it shocked critics and hot-hatch fans alike, simply by how hardcore it was. It had shed 123kg from the regular Megane R26 and, to give you an idea how serious it was, the R26.R was available with optional track tyres upon purchase. It even set a Nurburgring lap time during its development.
Renault made just 450 R26.Rs, and around 230 of these arrived in the UK. They're a rare sight indeed, and a particularly special moment in Renault's long and illustrious history of performance hatchbacks.
R8 Gordini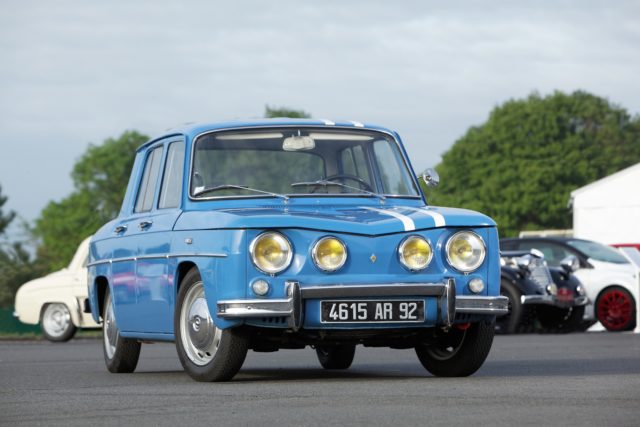 When it comes to mad, race-tuned Renaults, the R8 Gordini was one of the first and remains one of the most coveted to this day. It was based on the Renault 8 – a rear-engined economy car, but the result of the Gordini-fettling turned this middle-of-the-road saloon into a truly brilliant machine – and one that would prove incredibly successful in rallying.
A spicy 90bhp engine upgrade gave it the power, while its blue with white striped paint scheme would go on to become a Renault sporting icon. A reputation for being slightly terrifying at the limit would prove to be one that followed Renault around for quite a while, though.
R5 Turbo

There's a lot to be said for any car with a Turbo badge on the back. It just looks faster, doesn't it? However, in the case of the Renault 5 Turbo, things were a lot faster indeed. Arriving in the early 80s, the Turbo packed a 1.4-litre engine with around 160bhp. Certainly not big figures in today's hot hatch game, but it was more than enough to whisk the little 5 up to a decent speed in not very long at all. It even featured lightweight aluminium body panels and earned a certain degree of notoriety for its exceptional tail-happiness.
Renault Sport Spider

The Renault Sport Spider was the first car to carry the performance arm's name when it arrived in 1996 and was quite a departure from anything the French firm had made before, or even since.
The Spider was effectively a race car with number plates, offering one of the more minimalist experiences at the time. It boasted a 148bhp engine lifted from the Megane Coupe, here mid-mounted and strapped to a chassis with zero creature comforts.
Although hailed for its immersive driving experience, the Spider never really took off as a real icon — largely down to the similarly-timed release of the Lotus Elise.