Alpine has celebrated the centenary of the 24 Hours of Le Mans with a special version of its A110 R.
The A110 R Le Mans will be limited to just 100 units, with all using a 1.8-litre turbocharged petrol engine with 300bhp. Combined with a low weight of 1,082kg, the A110 R will manage 0-60mph in 3.7 seconds and hit a top speed of 177mph.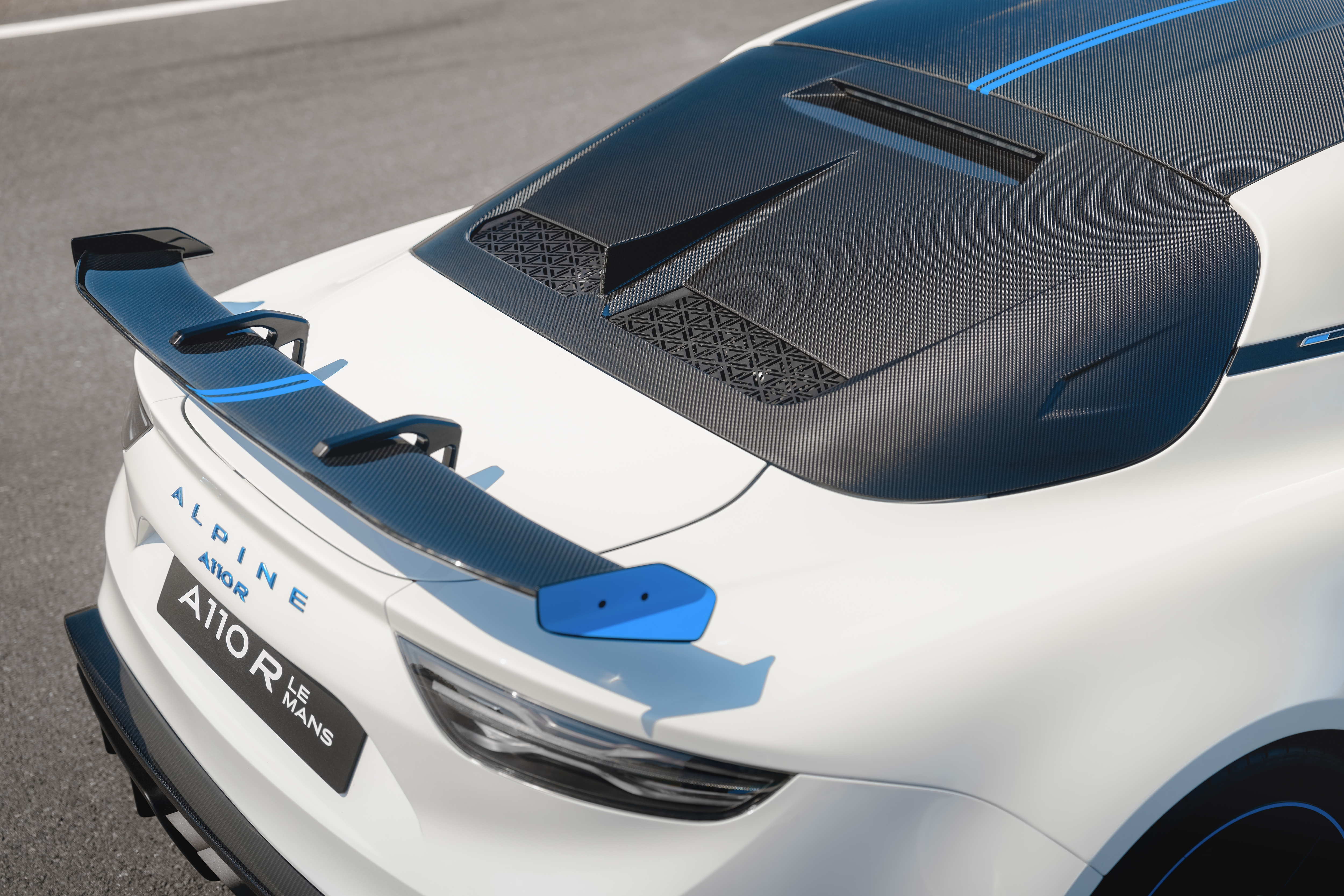 The exterior of the car stands out with its white and blue livery, while a thin double line of blue and white is applied to the bonnet, roof and rear wing. There's also a blue piping strip on the carbon wheels and a 'shark fin' on the carbon rear window that harks back to the Alpine A480 which competed at Le Mans.
There's a 24 Hours of Le Mans 'signature' on the front spoiler, side sills and on the microfibre headrests of the Sabelt bucket seats. Plus, the famous Le Mans circuit is laser-engraved on the sun visor.
Emmanuel Al Nawakil, VP, Alpine sales, network and launching, said: "Limited to 100 units, this iconic limited series follows in the legendary footsteps of the GTA Le Mans, combining sophisticated aerodynamics with an incredible power-to-weight ratio, as did the Alpine M63, the first Alpine to compete at Le Mans in 1963.
"The A110 R Le Mans is the most radical A110 celebrating the most radical competition,"
Each car gets a number plate to show which place a particular car had in the production run.