British firm Tevva has become the first UK electric truck manufacturer to secure the Government's plug-in truck grant for its battery-powered model.
UK organisations can now get a potential £16,000 reduction from the price of the 7.5-tonne battery-electric truck.
To qualify for the saving, N2 vehicles – those trucks weighing between five and 12 tonnes – must have a CO2 emissions figure of 'at least' 50 per cent less than any conventional truck carrying the same capacity. It must also travel at least 60 miles without any tailpipe emissions.
Tevva's 7.5-tonne vehicle incorporates a 105kWh battery, enabling a fully-electric range of up to 140 miles, which the firm says makes it 'ideal for last-mile and urban delivery fleets'.
In the process, getting the grant makes the Tevva 7.5t truck the only vehicle available from a British manufacturer that qualifies for the plug-in truck grant and becomes only the third eligible truck listed on the Government's website.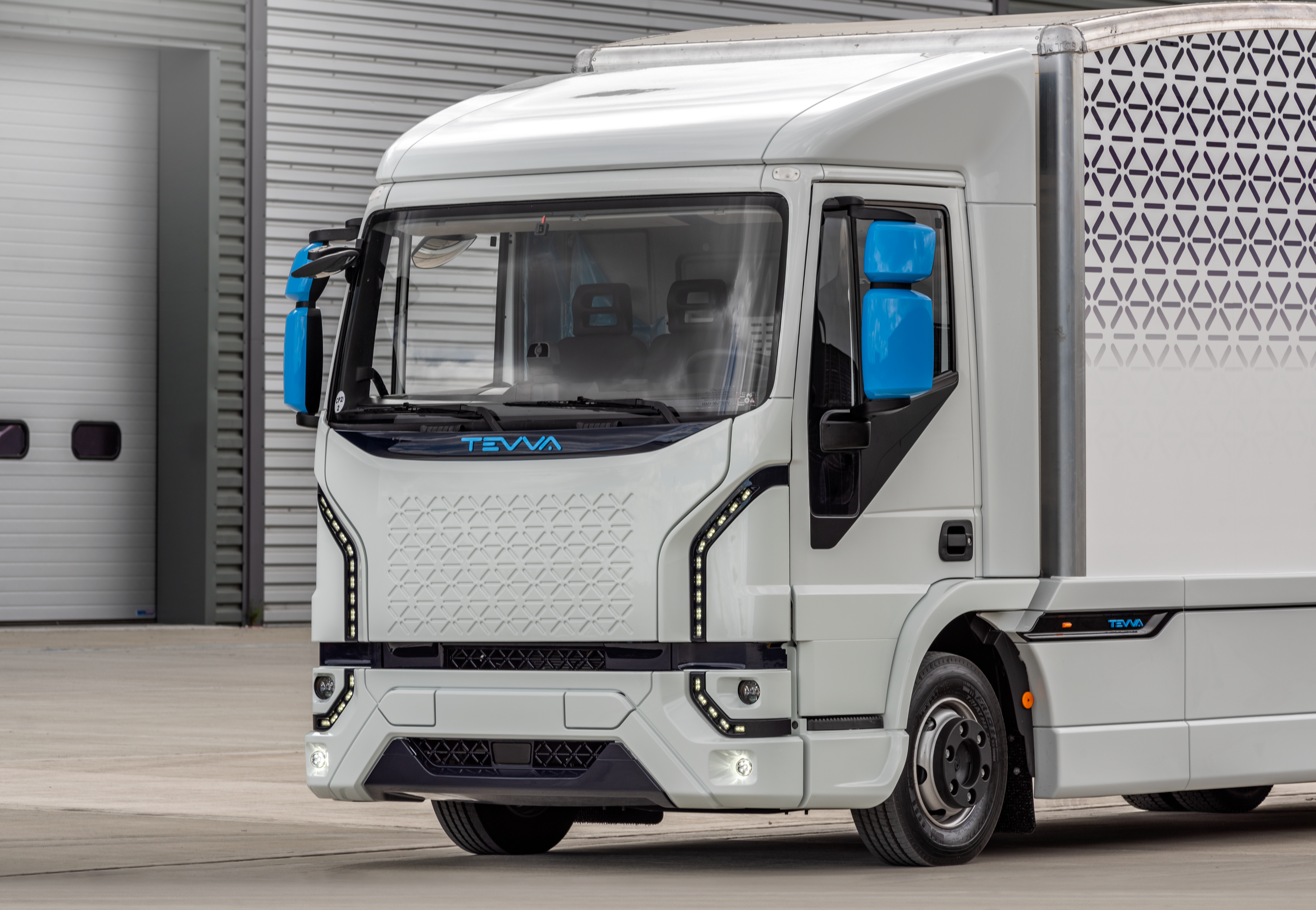 Tevva founder and CEO Asher Bennett said: "We know first-hand that demand for electric trucks is growing at speed, as we have been inundated with requests for our 7.5-tonne battery-electric truck since going into full production last month. Now we are able to offer UK organisations a noticeable discount, thanks to the government grant, which will surely make zero emission trucking even more appealing to fleets."
Tevva recently managed a 354-mile trip with its new hydrogen-electric version of the 7.5-tonne vehicle – which is being introduced to follow on from the solely electric variant – travelling from the firm's London base to Berwick-on-Tweed on the Scottish border while using just a single fill-up of hydrogen.