Nissan's Max-Out concept is a vision of brand's future
Two-seater convertible displays a range of innovations.
Nissan's latest concept – the Max-Out – has been unveiled to showcase the firm's focus on sustainability and innovation in the future of its vehicles.
Previously shown in virtual form as part of the Nissan Ambition 2030 plans announced in November 2021, this is the first time that the Max-Out has been created as a physical model.
Its exterior showcases a variety of wild touches, such as the 3D-effect wheels and numerous lime-coloured accents which are used across the car's body. The front of the car is centred around a wide, rectangular grille which is framed by the same lime colour. Around the back, there's a similar rectangle shape which here incorporates the Nissan name within it.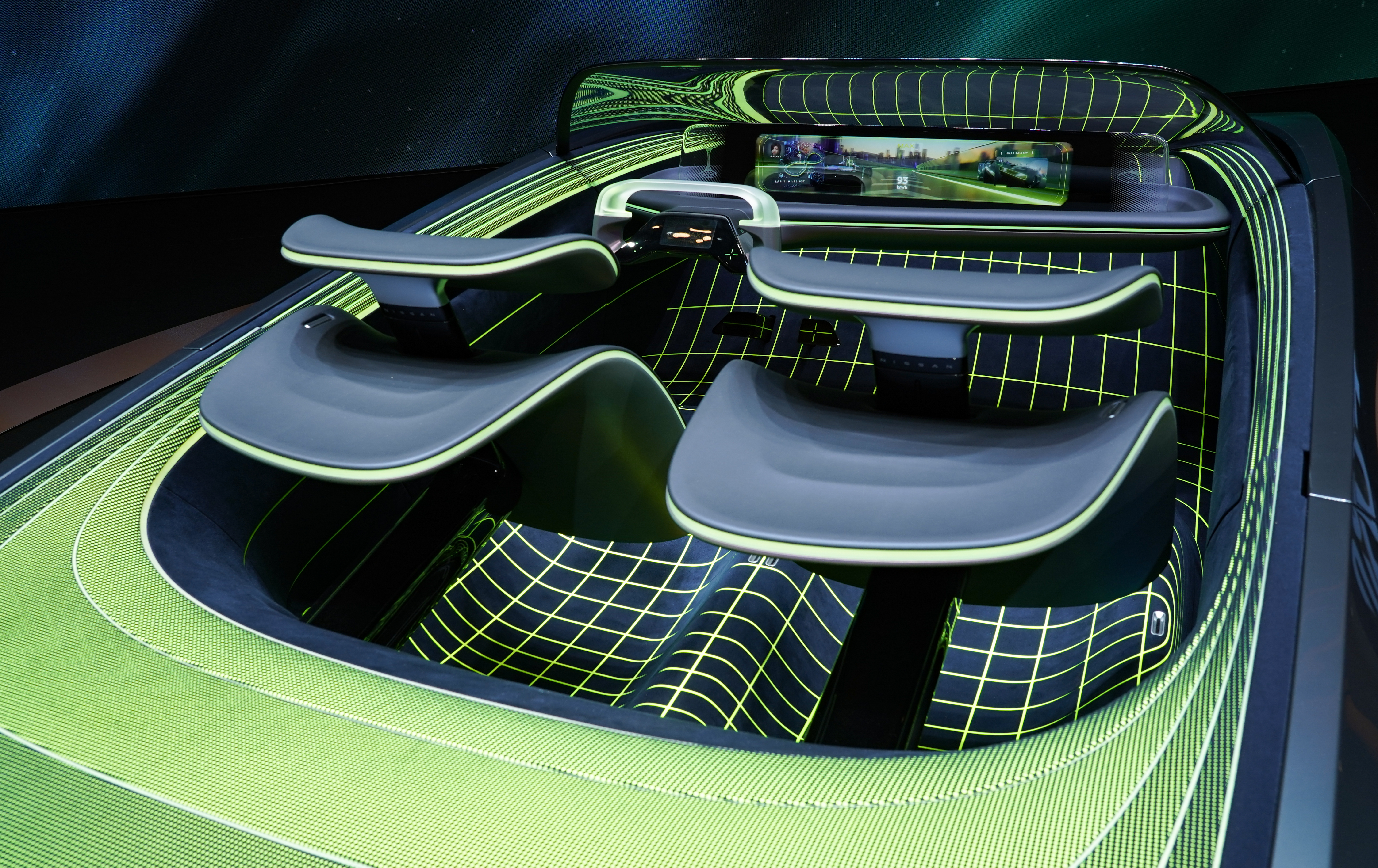 There's a bubble-style windshield there to deflect air over the occupant's heads, but that's where the 'conventional' features end. Inside, there's a huge wraparound screen facing both driver and passenger, replacing any conventional dials or gauges.
There's also a cut-off steering wheel – which appears close to those used in a modern Formula 1 car – while a full set of pedals suggest that it's not previewing a vehicle with autonomous functionality.
Designed to offer a 'liberating sense of openness whole offering an enhanced, dynamic driving experience', the Max-Out could point towards a future convertible production vehicle for the brand. No details have been given as to what the Max-Out would be powered by, but it's likely to be some form of electrified powertrain.
Nissan hasn't stated whether or not the Max-Out will enter future production, though it's more likely that it will serve as a source of design inspiration for more mainstream models from the brand.