Rotary-powered Mazda MX-30 to make debut this week
New model's plug-in hybrid powertrain will be the first of its kind
Mazda has announced it will reveal a new rotary-powered version of its MX-30 at this week's Brussels Motor Show.
The MX-30 arrived in 2021 as Mazda's first electric car, with this stylish compact crossover appealing with its well-made interior and enjoyable driving experience. However, since its launch, it has been restricted by a small 35.5kWh battery that limits the claimed range to a measly 124 miles.
However, for those needing more range Mazda will soon be able to offer this new plug-in hybrid using the brand's famed rotary technology. The Japanese firm hasn't confirmed details about the setup, but has said it will 'feature an electric generator powered by a newly-developed rotary engine'.
Rotary engines are different to a standard powerplant in the fact that rather than pistons, they use a central triangular-shaped rotor which spins inside an oval housing. A rotary engine uses fewer moving parts as a result and is more powerful for the capacity than a standard unit. However, they're seldom used because they often return poor fuel economy, use a lot of engine oil and can be expensive to maintain and fix.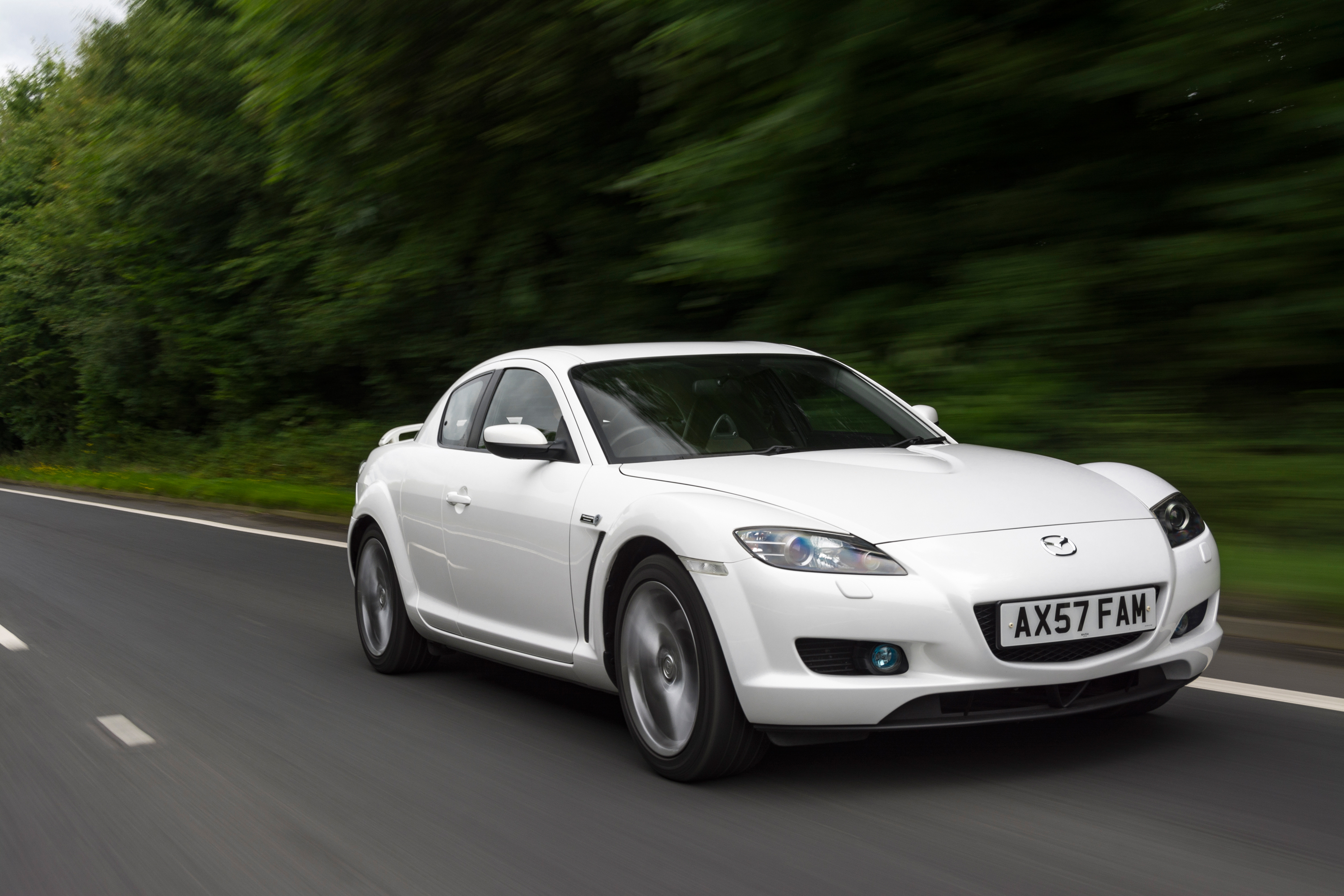 Mazda, however, has been a true pioneer with this, and debuted its first rotary engine in 1967 with the Cosmo Sport. More recently there have been the RX-7 and RX-8 sports cars that have been powered this way, though the latter was discontinued in 2012, and there have been no rotary production cars since.
The MX-30 plug-in will be revealed on January 13 at the Brussels Motor Show.