The Nissan Qashqai has taken the crown as the UK's best-selling car of 2022.
The popular crossover amassed 42,704 sales during the year, becoming the first British-built UK best-seller since 1998 in the process.
Figures released today by the Society of Motor Manufacturers and Traders (SMMT) have revealed the Sunderland-built Qashqai to have topped the charts for the 12-month period overall, with 3,506 examples delivered in December alone.
To commemorate the achievement, Nissan has created a special gold-wrapped Qashqai designed to honour 'the 7,000 Nissan employees from around the UK that have contributed to its success'.
Andrew Humberstone, managing director of Nissan Motor GB, said: ''This is a landmark moment for a landmark car and it's great to see how the latest generation Qashqai has struck a chord with car buyers here in the UK.
"We're absolutely thrilled to see this car's increasing success over the last 16 years, and it's a fitting tribute to the skills and talents of Nissan's excellent design, engineering, production and sales teams all around the UK."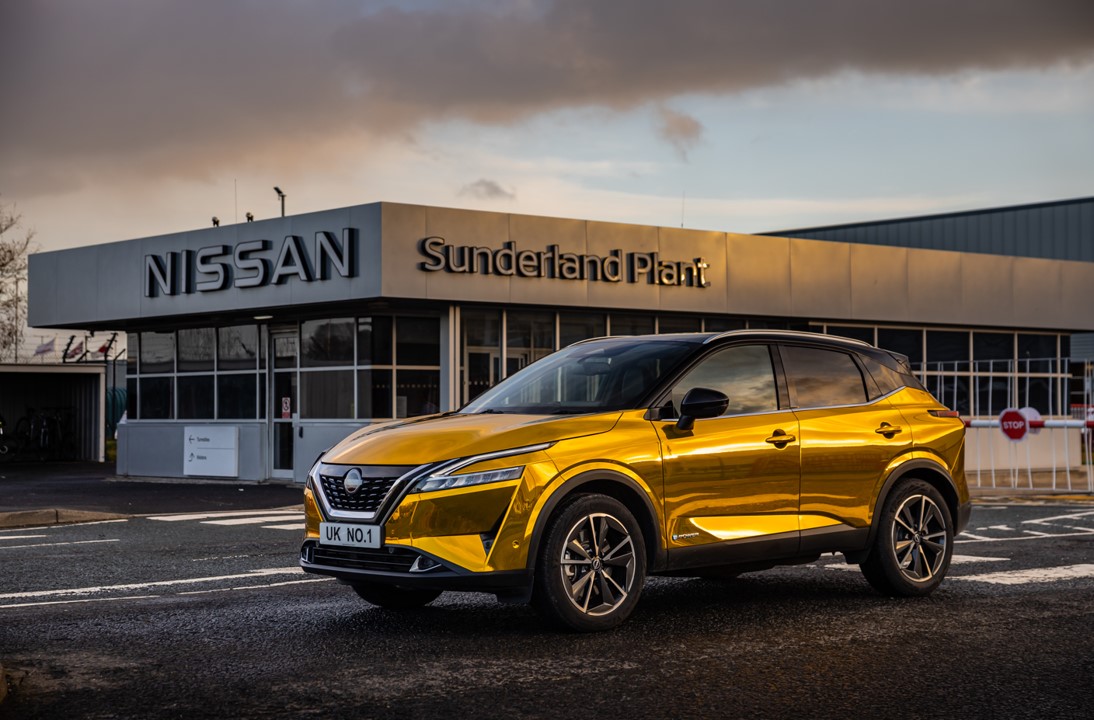 Often regarded as the car which kicked off the crossover boom, the Qashqai was first launched in 2007 and, since then, has covered three generations. Despite being a regular fixture in the monthly lists of best-sellers, this is the first time that it has come out on top for the 12-month period as a whole.