Morgan has teamed up with swimwear brand Orlebar Brown to create a one-off version of its new Super 3.
The replacement for the well-loved 3-Wheeler, the Super 3 is Morgan's first all-new model for some time, with the firm joining forces with a number of brands from outside the automotive industry to showcase the level of personalisation that it can offer.
Following a recent collaborationship with motorcycle accessory firm Malle, Morgan has now revealed the results of its partnership with Orlebar Brown. Called the 'OB x Morgan Super 3', the model is painted in a pastel beige colour, which is combined with a Khaki Sand fabric interior. Red accents – the swimwear firm's trademark shade – are also used throughout.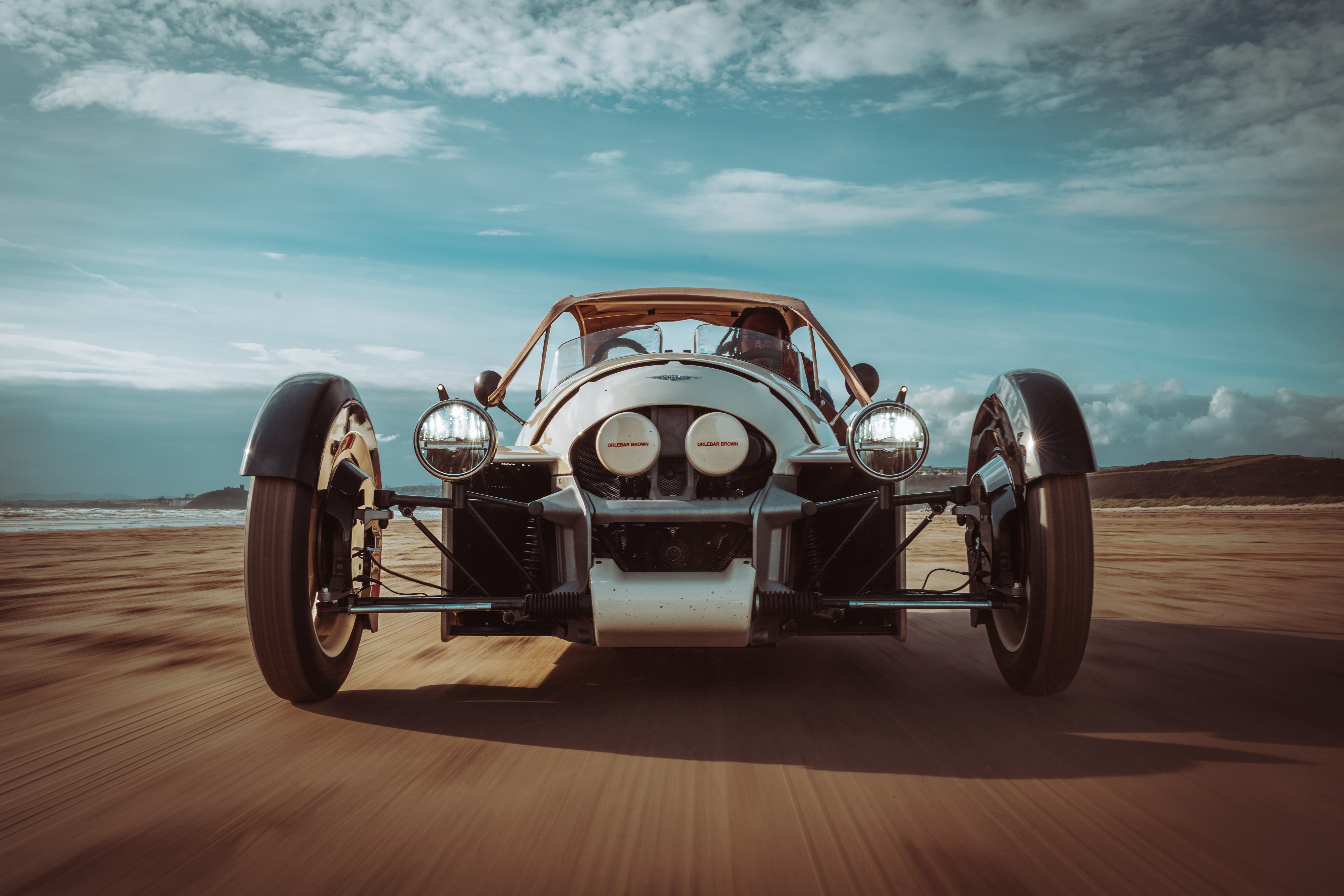 Other changes on the one-off include unique luggage racks with red bungee cords – arranged in a geometric pattern – while Orlebar Brown branding is subtly applied to the rest of the exterior, including on the body-coloured spotlight covers.
Morgan's special projects team has also made a bespoke sunshade canopy roof for the car, which is the same Khaki Sand colour as the interior.
The manufacturer calls it the 'ultimate holiday-ready Super 3', and says the car will be seen in 'some of Europe's most exotic locations over the next 12 months'.
Jonathan Wells, chief design officer of the Morgan Motor Company, said: "Super 3 is a statement of individuality, providing a blank canvas to reflect one's personality whilst offering the means to experience adventure.
"The OB x Morgan Super 3 introduces a colourful new character to the Super 3 story. It has been a pleasure to work with the Orlebar Brown team to deliver a suite of exclusive features and curate an adventurous, purposeful, yet relaxed, holiday-ready aesthetic."