Radiohead's Jonny Greenwood among winners at Ascap London Music Awards 2023
Songwriters who have written for the likes of Ed Sheeran and Doja Cat have been recognised this year.
Radiohead's Jonny Greenwood is among a slew of songwriters and composers to have won an award at the American Society of Composers, Authors and Publishers (Ascap) London Music Awards 2023.
The awards shine a light on British songwriters and composers who have had enduring success in the US.
Songwriters who have written for the likes of Bad Habits singer Ed Sheeran and American singer and rapper Doja Cat have been recognised this year.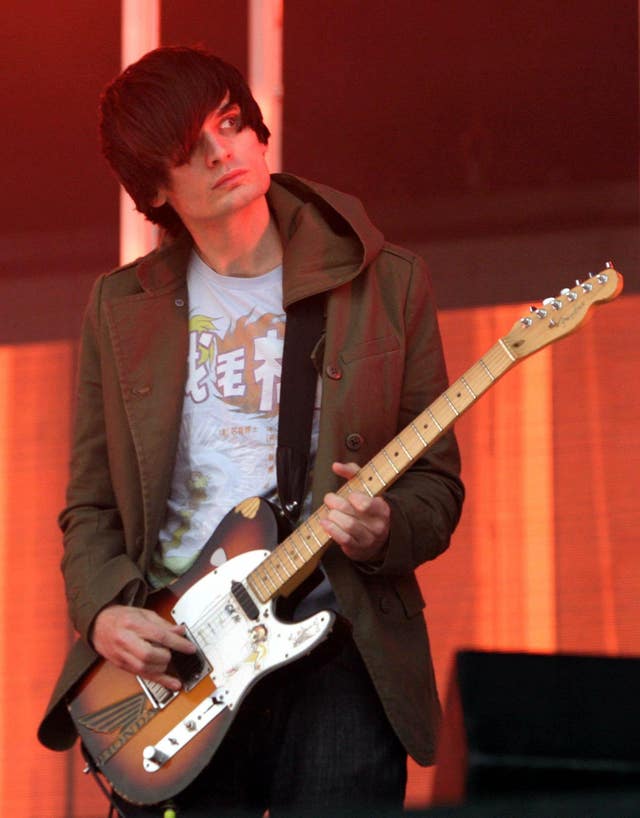 Greenwood scored a top box office film award win for the song Licorice Pizza, which featured in the 2021 romance film of the same name.
The Radiohead multi-instrumentalist and composer was recognised in the same category last year for his soundtrack to Spencer, a film about the late Diana, Princess of Wales.
Leading the pack at this year's awards, however, was songwriter Pablo Bowman Navarro, who was awarded three gongs, including the coveted title of songwriter of the year and top hot dance/electronic song alongside Sarah "Baby" Blanchard, Claudia Valentina and songwriter Lostboy for The Motto by Tiesto and Ava Max.
Navarro also won a hot dance/electronic song award for Numb by Marshmello and Khalid, created with co-writer Richard Boardman, a fellow member of song writing collective The Six.
Elsewhere, the producer and songwriter Steve Mac took home both song of the year and top streaming song for Sheeran's single Shivers.
Mac had previously worked with Sheeran on Shape Of You which went to number one in the official UK singles chart in 2017.
Musical artist Aynzli Jones won his first Ascap London Music Awards this year, the hot 100 song award for the pop, afrobeats and R&B fusion song Woman by Doja Cat.
Elsewhere, the top box office film of the year award went to Daniel Pemberton for his soundtrack to The Bad Guys, a film about a criminal crew of animal outlaws.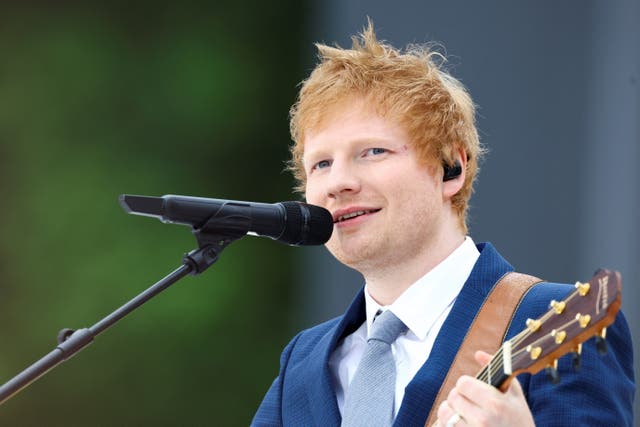 He also took home a top box office film award for his work on Amsterdam, a 2022 crime film based on the 1993 political conspiracy called the business plot.
Other top box office film awards went to John Lunn for Downton Abbey: A New Era, Dickon Hinchliffe for Father Stu, Robin Carolan and Sebastian Gainsborough for The Northman, Joby Talbot for Sing 2 and Patrick Doyle for Death On The Nile.
Composer Natalie Holt won two awards – top streaming film for her work on action fantasy film The Princess, and a top streaming series award for her composition on the Disney+ series Obi-Wan Kenobi.
Other top streaming series awards went to the Scottish band Mogwai for their work on the crime drama TV mini series Black Bird and Anne Nikitin for composing the score to TV show The Dropout, about Theranos founder Elizabeth Holmes.
Trio Barrie Cadogan, Virgil Howe and Lewis Wharton were awarded the top cable series award for the soundtrack to TV series Better Call Saul, while Julian Gingell and Barry Stone were awarded top network series for their work on the popular reality show American Idol.