Elon Musk and the Museum of English Rural Life have performed an unlikely image swap.
Tech maverick Musk changed his Twitter avatar on Wednesday to an image of a particularly large ram.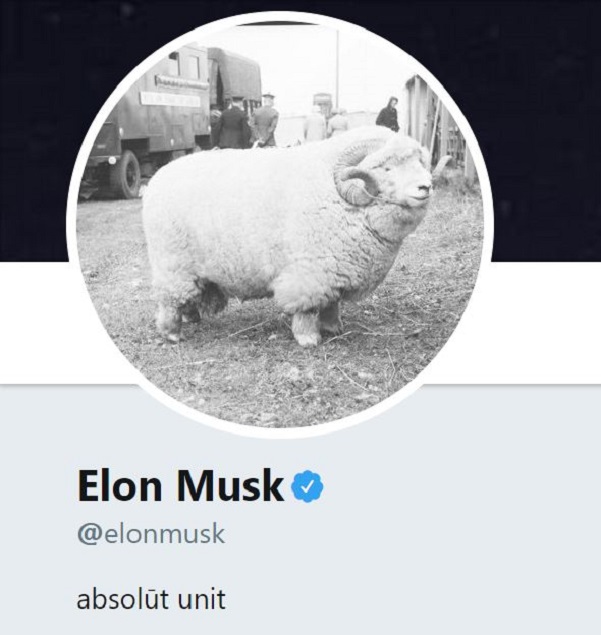 Keen followers on digital culture may recognise it as the "absolute unit" made famous by the Museum of English Rural Life, from whose collection it comes, in a tweet last year.
The tweet went viral last April, gaining more than 100,000 likes and catapulting the previously little-known museum to substantial online fame.
Tesla owner Musk appropriated the image to respond to a post from the MIT Technology Review about the world's biggest plane and seemed so taken with it he decided to replace his own image with it.
That quickly caught the attention of the museum in question.
The museum, part of the University of Reading, decided to respond in the most appropriate way they could think of – by replacing their image with one of Musk.
And one of the more unlikely Twitter exchanges came to an end with the museum thinking up a suitably Musk-esque invention to suit their new profile picture.